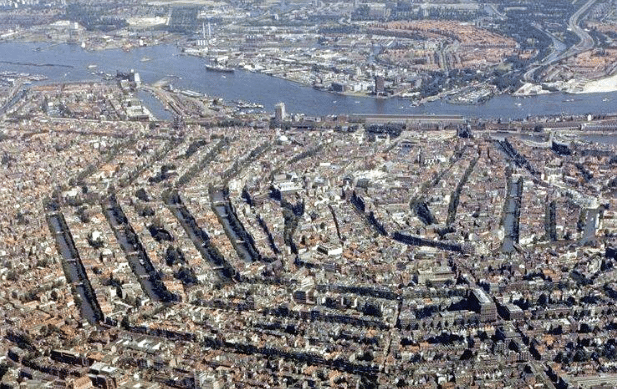 Do you want to take your children for an out of the country trip? If you do, then prepare all your passports and the items you have to bring and be ready for a flight going to Amsterdam. You may think that the area may just be about lots of coffee shops where you can enjoy a cup of your favorite coffee and a platter of café treats over a good book. But, you have to think again since Amsterdam is not all just about that image you are picturing out. Like Paris, Rome and other European counties, Amsterdam is also filled with places where grown-ups can enjoy and also places where your kids will definitely have fun all day long. Do you want to be introduced to those places so you can plan on the places you can include on your places to go list? If you do, then here they are.
Canal and Harbor of Amsterdam
Are your kids those who loved water adventures so much? If they are, then planning on boating tour in the canals and harbor of Amsterdam is a perfect activity to include on your list. Going on a boat tour is just the perfect way of enjoying and experiencing the magnificent sights of Amsterdam's canals. Through the boat tour, the possibility of your child complaining about getting tired is also slim. While the boat tour is on-going, the designated tour guide will also provide several fascinating background information in several languages. If ever you or your child feels the need to go the bathroom, no need to worry, there is one on the boat.
Kinderkookikafe or Children's Cook Café
If your child or kids are those who enjoy much accompanying their moms and helping while preparing your meals, then going to Kinderkookikafe will surely be appreciated and also be as enjoying to them. In this children's café, your child will be given the opportunity to wear an apron and a chef's hat and make their own creations. Staying at the café will let your child bake pizza, cookies and chocolate croissants or make sandwiches. It is located nearby Vondelpark and is open daily from 10 am to 5 pm.
Vondelpark
There you go. After sometime letting your kid have fun in the kitchen of Kinderkookikafe and make their dream of becoming a chef a reality, you can proceed to Vondelpark. This famous park of Amsterdam has a lot of fun to offer to your child. The park features a paddling pool and a playground where you can stay while letting your kid have the fun of their lives. If you prefer to explore the beauty of the park, then you can take your child for a little stroll or rent a bakfiets.
Museums of Famous Dutch Painters
Okay, so maybe your child loves anything that shows art. If that is the case, then you must not let the chance pass without bringing your child to this museum. The museum is comprised with exhibit rooms where each is named according to the painter whose artworks are shown. There, you can take your child to see the Van Gogh Museum, Rembrandt House and a whole lot more!
Now that you have an idea of where you can bring your child to have a memorable and informative trip to Amsterdam, why not finish your list and tell your child about your itinerary!