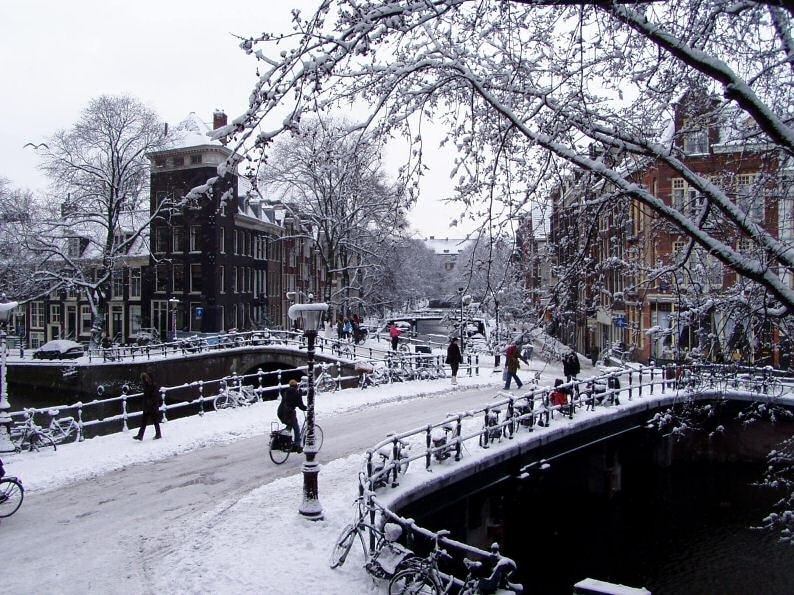 Renowned for being one of the most beautiful and artistic cities in Europe, Amsterdam holds a massive reputation as being one of the best places to visit on holiday. The Netherlands in general is very nice in the Winter, and Amsterdam is really a great place to come and visit, too!
Not only are city breaks much quieter in the winter, Amsterdam has a lot of activities that are only held in the winter. If you are looking for a way to get out of your own chilly weather into something a bit more exciting, then visiting Amsterdam in the winter should one of your top priorities!
Amsterdam literally has tons of things to do in the winter, not unlike many places throughout Europe! The Amsterdam Fashion Week, if you are somebody who is pointed about their appearance, is not to be missed and the Reggae Festival is something that anybody who loves music should look to attend.
The Reggae Festival takes place in the Heineken Music Hall, which is a great place to go and see. As well as this, the overall atmosphere and energy in the city around Christmas and New Year generates an extremely positive place to live.
As well as this, you can also try out the ice skating here in Amsterdam. Ice skating is much loved in The Netherlands. Some even look forward to the winter so they can enjoy a skate along the local lakes and canals!
The Museumplein is an artificial lake which is a full-on ice rink from December to February. For just five euros, you can have the idea location to enjoy some truly continental ice skating! Even better, if you have your own equipment you can skate for free!
Amsterdam is famous for its coffee shops, and the city is literally full of them. If you make your way over to the coffee houses for a hot drink to warm you up. Of course, Amsterdam is famous for its café culture but even if this is not your scene, you should not be put off by it. The atmosphere is extremely calm and the shops give you a chance to escape the cold for a while and take in one of the most enthralling cities in Europe.
As well as this, if you visit at the Christmas period you might come away with some truly amazing gifts. The Christmas Market is a truly outstanding event, which illuminates the area with sparkling light and festive charm. On the 19th of December, the most popular stalls come out to play with more than 300 different stalls to visit and purchase from. With so much choice, you should have no problem picking up the idea Christmas presents for those back home!
So the next time you are looking for an ideal European getaway for the winter months, consider Amsterdam. It may not offer the polar opposite weather to where you currently are, but the winters are pleasant enough and there is so much to do and see you shouldn't be spending much time outside anyway!
Image gallery thanks to Ivan Herman