Attractiepark Slagharen, also known as Themepark and Resort Slagharen, is a theme park and resort located in Slagharen, Hardenberg, Overijssel. The park received more than 1 million visitors in 2004 and the numbers have continued to grow since. Attractiepark Slagharen was founded in 1963 and began as a simple Shetland pony park. Since then, it has grown to include a number of rollercoasters and other attractions.
Resort and Amusement Park in One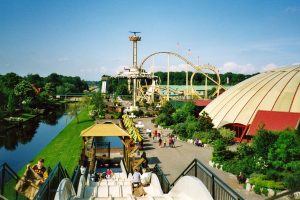 In addition to the amusement park, Attractiepark Slagharen also serves as a resort with onsite bungalows available for rent. Recently renovated, the new bungalows feature generous sized porches with plenty of room for a family to spend their holiday. Wigwam tents are also available for those looking for unique accommodations.
The park is divided into two parts, which are connected by the main street, which features restaurants and shops. There are more than 40 different rides in the park with two rollercoasters: the Mine Train and the Thunder Walk. The Lazy River or Rocky Mountain Springs allow guests to cool off and take a break from the hustle and bustle of the park.
Attractiepark Slagharen features six themes:
Mexican
New Orleans
Yellowstone
Jules Adventureland
Wild West
Rides and shows coincide with each theme to create a fun and unique experience.
Parades and Special Events
The park regularly hosts parades during both the summer and the autumn. The Slagharen Summer Parade features vintage cars, clowns, waders and fun mascots. The parade can be enjoyed at 5PM on holidays and on the weekends.
During the summer, the park also hosts the Mardi Gras parade, which is similar to the American Mardi Gras summer carnival.The parade takes place at 6:30 and the entire park becomes a little more festive.
The Lights Parade, or Miracle of Lights Parade, is very similar to the summer parade, but thousands of lights illuminate all of the vehicles and characters featured in this special event. The Lights Parade starts at 7:30PM and is only seen in the autumn.
During Easter and around Christmas, the park hosts special events that are geared towards children. In the spring, kids can meet the Easter bunny and search for eggs in the park. During the winter, the eggs are replaced with chocolate letters and St. Nicolas visits the park. Winter Slagharen also features a festive parade and plenty of holiday fun for the entire family.
Visitor Information
Attractiepark Slagharen offers a number of eateries that allow guests to grab a quick bite to eat or sit down for an extended meal. Most restaurants are themed and offer a matching menu.
Games and shops can also be found near the park's main street, but there are also shops and kiosks scattered throughout the park as well.
Admission prices and opening times will vary depending on the time of year. Visit Slagharen.comfor the latest information.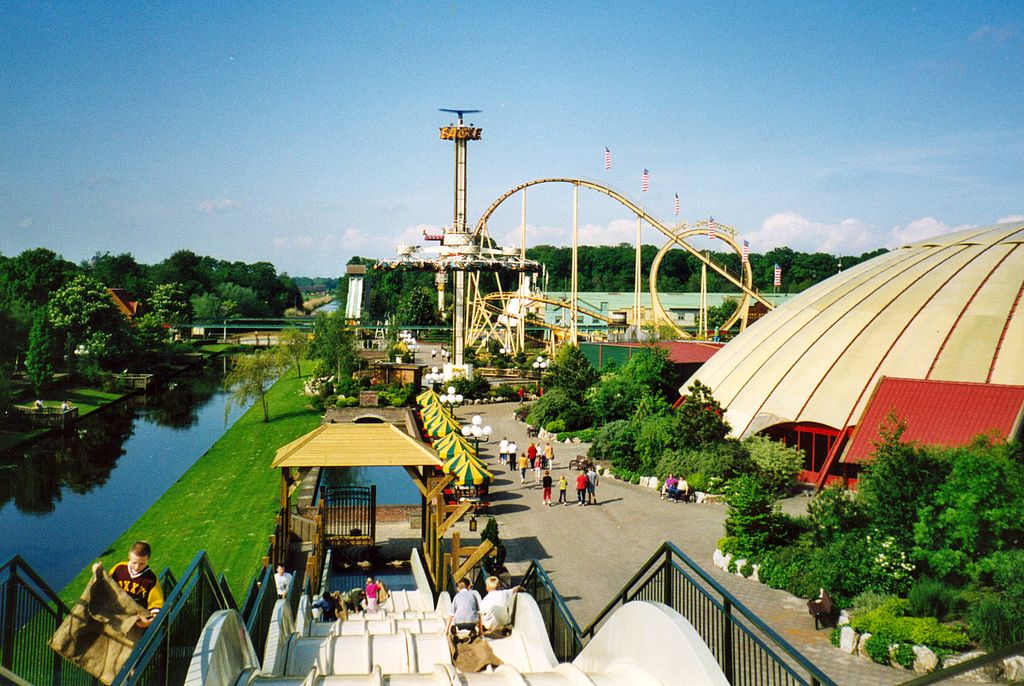 Address & Map:
[codepeople-post-map]