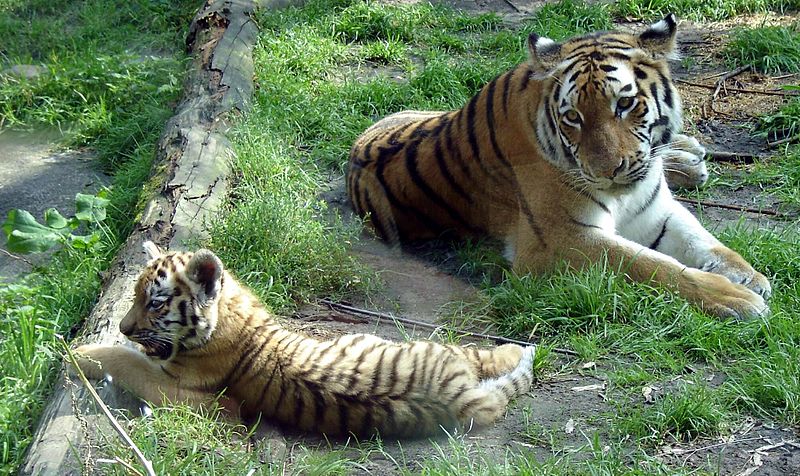 On the West side of Amersfoort in the province of Utrecht sits a 19-hectare zoo known as DierenPark Amersfoort. The zoo was established in May of 1948 by Mr. Knoester and Mr. Tertoolen. The zoo had humble beginnings with only a camel, bear, monkey and a handful of farm animals in its early days.
In 1956, the zoo welcomed elephants Rani and Indra. Four years later, chimpanzees joined the group and 19 years later, 2 baby lions were born. After the birth of seven cheetahs, the zoo opened a savanna area known as De Ark van Amersfoort (or Amersfoort's Ark). Today, the zoo is home to more than 100 different types of animals and sees more than 600,000 visitors each year.
DierenPark Amersfoort
The DierenPark Amersfoort features a wide range of different animals from all over the world, including:
Bears
Snakes, like the Boa Constrictor
Baboons
Lions
Tigers
Elephants
Chimpanzees
Cheetahs
Flamingos
Goats
Donkeys and more
Special Events
Every Sunday, the park hosts its weekly Goose Parade where the zoo's geese make their way to the City of Antiquity. Cool Cuddles is another event held on Wednesdays and on the weekends where zoo visitors can pet tarantulas, snakes and other critters. They can also learn all about insects, spiders and snakes during this unique event.
Facilities
There are 9 eateries in DierenPark Amersfoort to satisfy the appetites of park visitors.
EspreZOO: As you may have guessed, EspreZOO serves up fresh espresso, cappuccinos and lattes to help park visitors get their day started.
Grand Café de Berenhof: This charming café serves up tea and coffee along with pastries and sausage rolls.
Park Restaurant Elephant: A self-service restaurant that serves sandwiches, cake, salad, hot dishes and more.
Park Farm Restaurant: A sit-down restaurant with more than 65 different pancakes. It features a cozy fire and a warm atmosphere.
Grandma's Eethuys: Here, guests can enjoy a variety of snacks including fries, soft drinks and ice cream.
Kasba: Located on the terrace in the City of Antiquity, guests can enjoy some fresh fruit while watching the birds.
Huide&Haar: Serves up a wide range of foods including dino burgers, sausage, frieds, sweets, drinks and even ice cream.
Ola Happiness Station: Serves ice cream and swirls.
Hyena Bar: Located at the entrance of the All Climbing route to the hyenas.
Zoo Information
The zoo is open daily from 10AM until 5PM. Children under 2 can enter for free. Adults pay just 19,50 Euros to enter. Parking costs 7 Euros for the day.
Address & Map:
[codepeople-post-map]