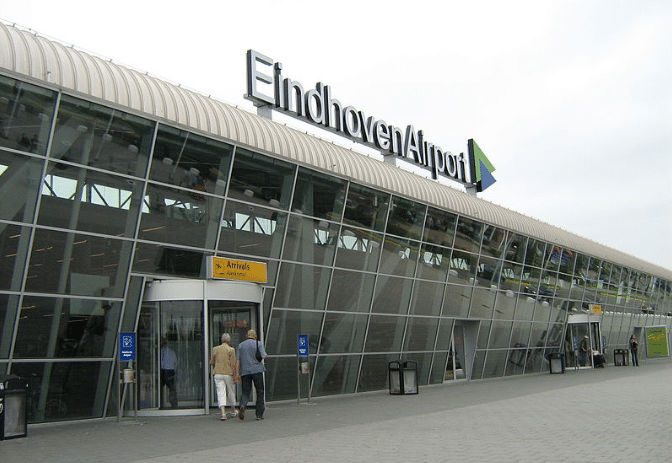 Eindhoven Airport is the second largest airport in the Netherlands and is used by both commercial and military aircrafts.The airport was first constructed in 1932 and in 1939, was acquired for use by the Air Force. It wasn't until 1984 that the first terminal for civilian air traffic was constructed and added to Eindhoven.
Shopping, Dining and Facilities
Eindhoven Airport offers passengers and visitors a number of shopping opportunities. Open seven days a week, the shops at Eindhoven offer something for every traveler. Notable stores include:
· I AM – A costume jewelry shop that offers high fashion accessories at affordable prices.
· Avifora – The perfect place to shop and purchase your Dutch souvenirs before taking flight. Tulips, roses and balloons are also available.
· Before Take Off –Travelers will find a wide selection of laptop bags, luggage and travel bags at BTO.
· AKO – Passengers will find a variety of books and magazines to purchase for their own personal in-flight entertainment. Travel accessories, candy, tobacco and gift cards are also available for purchase.
· AH to Go – At AH to Go, passengers can purchase cookies, freshly baked breads, croissants and ready-to-eat meals for their long trip.
· B&S Fly Shop – Located after the airport's security check, B&S offers a unique duty-free shopping experience with a wide range of products from some of the world's most well-known brands. From fine perfumes to fashion, electronics, snacks and souvenirs, B&S offers something for everyone.
Hungry passengers can stop by Starbucks to grab a quick cup of coffee and a muffin. Farm Food + Drinksis another popular eatery that offers coffee, sandwiches and sit-down meals.
A number of other facilities can be found at Eindhoven Airport to accommodate both business travelers and tourists. These include:
· Car rental kiosks
· Currency exchanges
· Photo printing machines and photo booths
· Free Wi-Fi3
· Massage-O-Matic
· Travel Doctor and more
Getting To and From Eindhoven Airport
Eindhoven Airport is conveniently located right off the A2 motorway. In addition, there are three bus routes that are served by the airport.
· Line 145 runs each hour, Monday – Saturday until 8:30PM. The route connects the airport to the town of Best and its railway station.
· Line 401 is a direct connection between Eindhoven and the central station. Buses run every 10 minutes, Monday – Friday. On Saturday, buses run every 15 minutes and every 30 minutes on Sunday.
· Line 103 connects the airport with Eindhoven CS. Buses run every 30 minutes on weekdays and Saturday. On Sunday, buses run every hour.
Eindhoven Airport continues to grow each year. Plans to expand the airport were announced in 2012, which aims to make travel even more convenient for passengers. In addition to the facilities and services listed above, passengers can now stay in the newly built,120 room Tulip Inn Hotel.