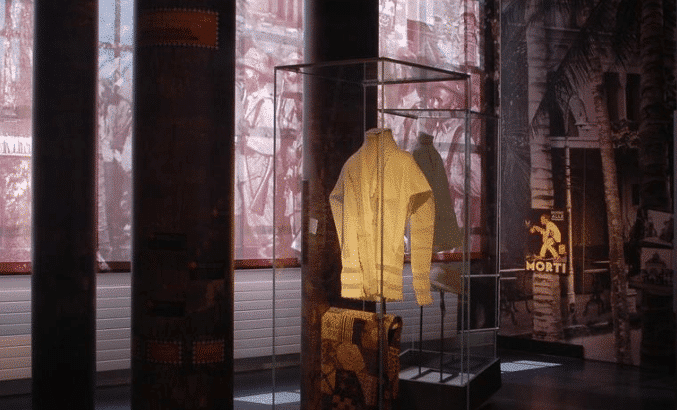 Bronbeek Museum in Arnhem is the museum of the colonial past of the Netherlands in the Dutch East Indies. Central to the history of the Royal Dutch East Indies Army (KNIL) and the colonized opponents. The Bronbeek Museum aims to increase knowledge and awareness of the Dutch colonial past. The Story of India is a permanent exhibition on the history of Dutch colonial presence in Southeast Asia. The emphasis is on the Second World War and decolonization. Besides the impact on the Indian community it also addresses the military action by the Dutch colonial rulers. Central to the story are the Japanese time, Proklamasi of the Republic of Indonesia and the Great Awakening. In temporary exhibitions, themes from the permanent exhibition are shown in depth.
More information can be found on the website of the ministery of defence: http://www.defensie.nl/
Address:
Landgoed Bronbeek
Velperweg 147
6824 MB Arnhem
Opening times:
From Tuesday till Sunday the museum is opened from 10am to 5pm.
Admission fees for adults is 6 euro's.
Address & Map:
[codepeople-post-map]