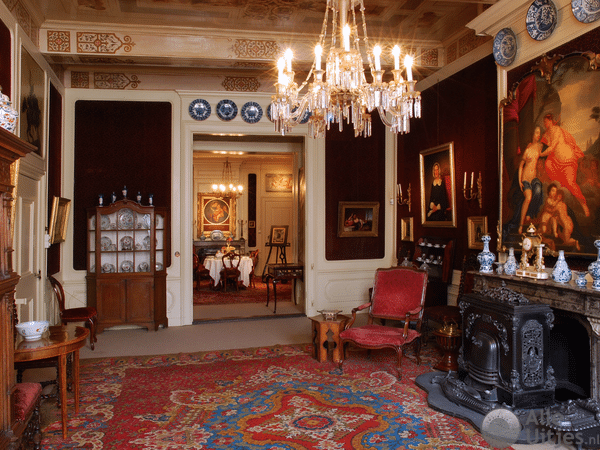 It has become a common tradition in Delft that the houses of famous personalities like Vermeer are carefully preserved and transformed. These houses were mostly converted in to exhibition galleries to show the remarkable contribution of these well-known people to the Dutch society. One of them is the house of a famous artist-painter Paul Tetar van Elven.
His works and contribution to the Dutch Society in terms of artistic paintings made Delft the home of the most celebrated personalities, many of which that shaped the course of history. It is a trip that you shouldn't miss with your friends and family, especially if your main purpose is to explore and learn.
Explore the rich artistic culture of Delft City by visiting this Museum. During your visit you will discover the artistry and expression which formed the Dutch Society. Savor the opportunity to discover the life and works of Paul Tetar Van Elven in which is in scripted in every corner of this museum.
Overview
The house turned museum was the former home of the famous painter Paul Tetar van Elvan, born in 1823. It is located near the river channel of Corn Market. He was a free-hand teacher in painting at the Delft Polytechnic University. He lived in this place for almost 71 years before he died in 1896. He left this house to the care of the Delft city to transform it to a museum with the sole purpose of preserving his collections and other artifacts that this house caters up to now.
What to Expect
This channel type house is home to some of the rarest collection of Paul Tetar Elvan's paintings. The well-known paintings of other masters that this artist painted are also kept here. You will also discover the works of other Dutch painters that are preserved here. The house is relatively small but it contains considerable amount of artifacts like furniture of elegant design which can be dated in antiquity.
There are also considerable collections of Chinese porcelain that clearly suggests of rich cultural relation of European to oriental civilization. There are also collections of native Delft courseware with distinguishable designs that depicts the rich heritage ancestry of Delft city.
The interior design of the house is also remarkable because it preserved the 19th century architectural style which is prominent during those times. The whole trip will give a breath taking scenery of how this painter, Paul Tetar Elven captured the hearts of his fellowmen trough his paintings which clearly depicts the undying legacy of Dutch artistry's contribution to civilization.
How to Get There
The Museum Paul Tetar Van Elvan is open from Tuesday to Sunday 1:00 to 5:00 pm. To get to the Museum Paul Tetar Van Elvan is easy because there are available transportation vehicles that you can use to get straight to the Museum Paul Tetar Van Elvan. If you are coming from the Rotterdam Airport you can take a taxi ride going to Museum Paul Tetar Van Elvan which usually takes only 20-45 minutes.
Address & Map:
[codepeople-post-map]