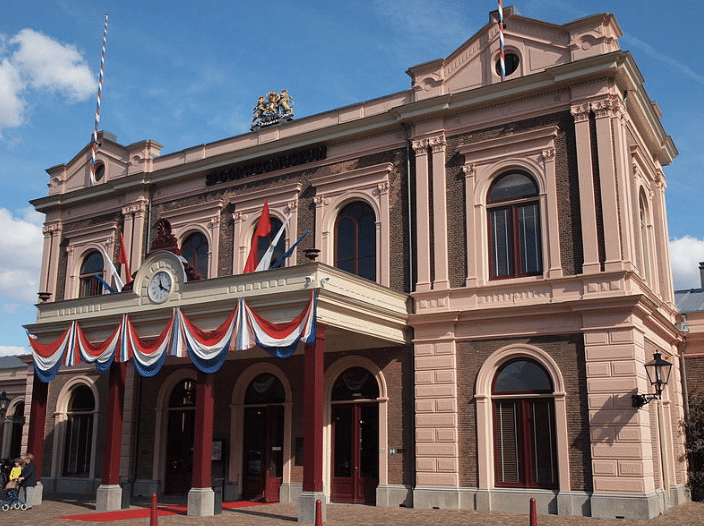 The Spoorwegmuseum (English: Railway Museum) is the Dutch national railway museum located in Utrecht. The museum was founded in 1927, but the museum has been housed in the former Maliebaan railway station since 1954. When the museum first opened to the public, its modest collection consisted of documents, a few objects and pictures. During the 1930s, railway equipment of historical significance was conserved with the intention of putting them on display in the museum. Unfortunately, a large portion of the collection was destroyed during World War II.
Maliebaan Station
Maliebaan Station has been fully restored to look exactly as it did during the 19th century. Visitors will marvel at the grand chandeliers on display and a replica of the 1st and 2nd class waiting rooms. A luxurious dining room can be explored. It should come as no surprise that inside of the station is where visitors purchase their museum ticket.
The Great Discovery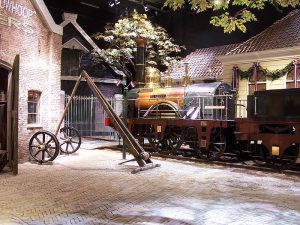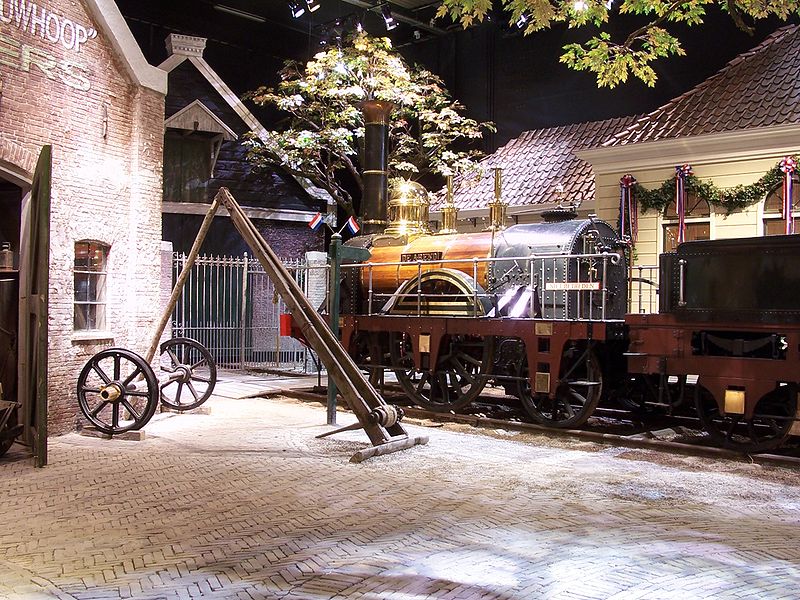 Tour through an old English mining village and view a model of the famous steam locomotive The Rocket designed by Michael Longdridge in 1829. Visitors travel down the museum elevator and take a trip back in time. Explore the workshop and the drawing room of the esteemed designer of this historical locomotive.
Dream Travel
In the Dream Travel exhibition, visitors take a step into the station's travel agency. Here, you can explore the train's destinations and even learn what the cook has on the menu for the evening. Scattered throughout the area are several different characters that tell a tale of typical passengers traveling during the 19th century.
Workshop
In the Workshop exhibit, visitors can explore the different parts of locomotives and learn how they work. A collection of model trains can also be found as well as a restaurant.
The Crucible
The Crucible is a fun and exciting exhibit designed for visitors aged 12 years and older. Here, visitors will be taken on a journey through two centuries of railway history.
The museum also features an extensive outdoor area for visitors to explore. An entire trip through the museum takes an average of 3.5 hours to complete.
Visitor Information
The museum is open Tuesday – Sunday from 10AM until 5PM. The museum is also open on holidays. The museum is closed on New Year's Day and April 26th for King's Day.
Admission price is € 16,00 for visitor over the age of 3. Museum card holders also enjoy free entry into the museum. These cards can be purchased at the box office. Groups of 12 or more can enjoy a discounted price of € 12,80 per person.
Official website: http://www.spoorwegmuseum.nl
Address & Map:
[codepeople-post-map]