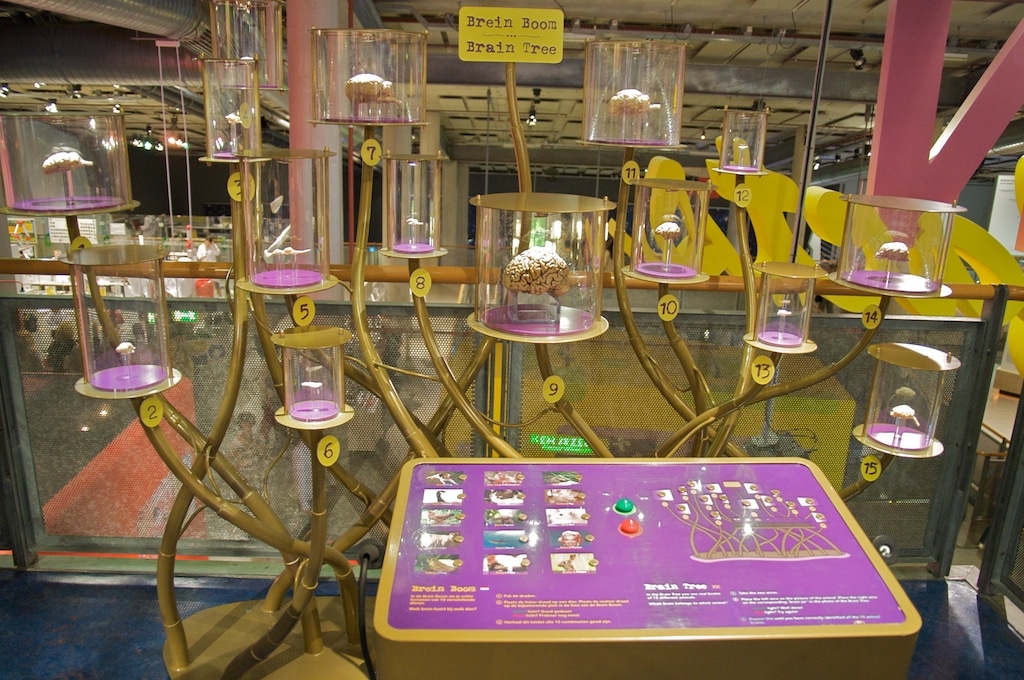 Located in the heart of Amsterdam, Netherlands, Science Center NEMO is the largest science center in the country and features five floors of exhibits and hands-on experiences. The museum receives approximately 500,000 visitors each year, which makes it the fifth most visited museum in the Netherlands.
The Science Center NEMO was established in 1923 and its current building was designed by Renzo Piano. During its early days, the museum was known as Museum van den Arbeid, which translates to "Museum of Labor." In the 1950s, the name was changed to Dutch Institute of Labor and Technology and again in 1997 to new Metropolis. In 2000, the name Science Center NEMO was introduced.
Science Center NEMO Exhibits
With five floors to explore and discover, Science Center NEMO is chuck full of exhibit and hands-on learning experiences that will surprise and fascinate visitors of all ages. Exhibits include:
Space shower – Learn what cosmic radiation is and its origins through this unique exhibit where visitors can actually see these mysterious space rays.
The Search for Life – An interactive exhibit where visitors can discover the secret to life.
Smart Technology – A new exhibit that focuses on light innovations and how light affects both plant and human development.
Chain Reactions – Learn everything you need to know about potential and kinetic energy in this fun exhibit.
Soap Bubbles – A fun exhibit where visitors blow giant soap bubbles.
Phenomena – Discover the secret to gravity, light and sound.
Codename: DNA – Journey through your body to learn all about DNA, its past and its future.
Amazing Constructions – Find out why bridges and buildings are so strong and what the difference is between push and pull power.
Machine Park – A ball factory where guests can sort balls, check the results, dispatch orders and send packages on their way.
Journey Through the Mind – Learn all about the mysterious brain in this fascinating exhibit, which also features a collection of real animal and human brains.
You, Me, Electricity – Explore the exciting world of electricity with the help of Elektra, Europe's largest humanoid robot.
Roof Panorama – View a spectacular panorama photo of Amsterdam and learn which architects built each building and how tall the city's most famous buildings are.
Water World – At Water World, visitors can learn all about the water purification process.
Splashing Water Wonder – A water playground where kids can splash, play and paddle around in the warm summer months.
Teen Facts – Learn the science behind puberty and why teens behave the way they do.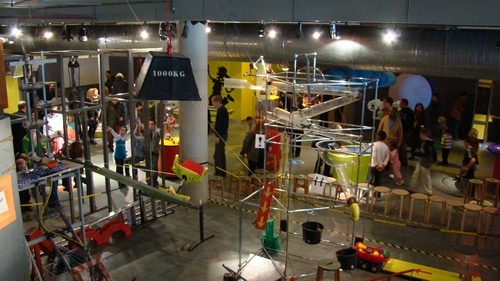 Visitor Information
Science Center NEMO is open Tuesday-Sunday from 10AM until 5PM. Admission price is € 13,50 per person, but children under the age of 3 can enter the museum for free.
Address & Map:
[codepeople-post-map]