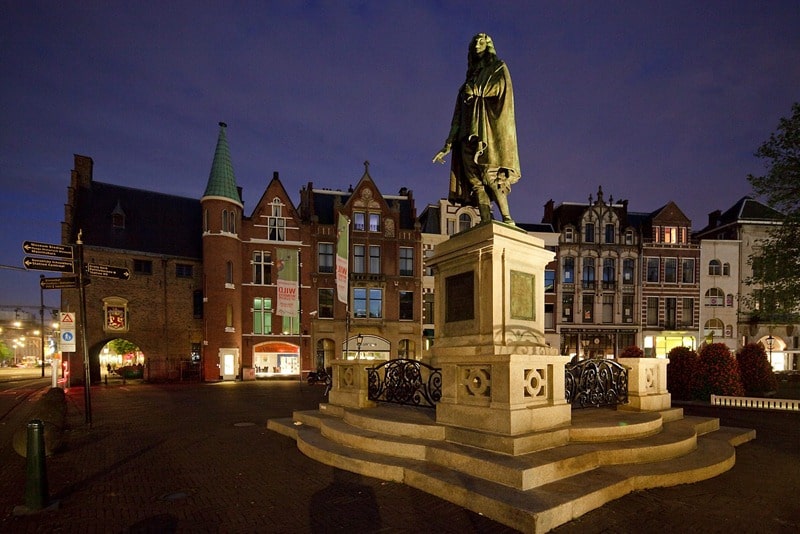 The Hague may be the seat of the Dutch government, but the city boasts an active nightlife scene with many bars, cafes and clubs. Grote Markt is the place to be when the sun goes down. The square comes alive in the evening when its bars and restaurants fill the square with tables and chairs. Buitenhof and Plein squares are also popular hotspots for nightlife.
Bars and Cafes
Most of The Hague's bars and pubs are located in Grote Markt, which can be found right in the heart of the city. With the bars in the square being in such close proximity, bar hopping is a popular activity. Some of the hottest nightspots include:
· Supermarkt –Supermarkt is a venue that features live music and a relaxed atmosphere.
· De Zwarte Ruiter (The Black Horseman)–De Zwarte Ruiter is one of the busier bars in the square and features a rock and roll atmosphere.
· De Boterwaag – This bar can be found inside an old weighing building and offers guests plenty of space to relax and unwind.
· Tiki Room Vavoom –An alternative bar with a "surf" atmosphere.
· De Pater –A quaint pub with a laid-back atmosphere. De Pater regularly hosts Jazz music nights where many local music students stop by to play.
· Café Cremers –A popular coffee shop and pub that attracts excellent DJ's.
· Zahara cocktailbar –Located on the boulevard of Scheveningen, Zahara is the oldest cocktailbar in the country and offers more than 100 different drinks.
Over in Plein square, Le Byblos turns into a dance bar. Many tourists and locals also head over the Scheveningen in the summer where many beach bars and clubs can be found.
Clubs in The Hague
Paard van Troje, or Horse of Troy, is located in Grote Markt. Concerts and events are regularly held at this venue, including dance parties. Club Seven hosts a theme party every Friday night and boasts a lively atmosphere.
In Buitenhof, visitors can dance the night away at Havana. Salsa and Latin music are played all night long. On Thursday evenings, the café hosts student night where patrons can enjoy cocktails at a discounted rate.
In Plein square, Danzig is the place to be with crowd-pleasing local DJ's taking the stage. They also host theme nights on a regular basis, including Crazy Fridays.
In Noordeinde, Music bar De Paap offers live music and a Friday night happy hour.Some of the most famous Dutch artists were discovered at this venue. Plenty of local talent can be enjoyed here.
The Hague is a big city that bursts with energy when the sun sets. Travelers will find quiet cafes, lively pubs and energetic clubs in Grote Markt, Plein and Buitenhof squares. No matter what type of nightlife is preferred, The Hague is sure to provide an unforgettable experience.