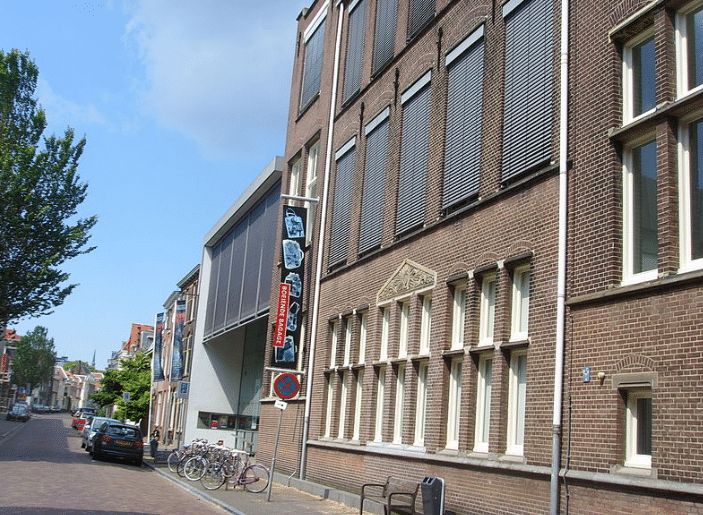 The University Museum in Utrecht manages the historical collections of the University of Utrecht and provides exhibitions. The old adjacent Hortus is part of the museum. There is a special youth lab for experiments by children and their photo collection includes 80,000 photographs. There are also changing temporary exhibitions.
The remarkable buildings and the variety of exciting events at the Utrecht University Museum offers so much colour and vibe in the city of Utrecht. This university is proud of its ever-active academic community and has a vital role in hosting countless of scientific and cultural events.  Culture, art, music, symposia, debates and other ways of cultural expressions are given importance here.
To see more of how education and culture works well together, the Utrecht University Museum proudly delivers that to the people. This is one of Netherland's premier science museums and a great place where people of different ages are inspired and challenged to take on an exploratory attitude. It is expected that everyone will participate to a positive yet essential way of thinking towards science.
History
The Netherland's largest university museum is situated at the Lange Nieuwstraat, in the heart of the Utrecht' Museum Quarter. The museum accommodates numerous temporary exhibitions and permanent exhibitions focused on the scientific process, and an interactive Youth Lab (Jeugdlab). The Utrecht University Museum borders the Botanical gardens of the Utrecht University.
Utrecht had been studying humans as well as animals for over 200 years. The University Museum preserves stuffs from dentistry, biology and veterinary medicine that have been incorporated for both education and research.
What To Expect
If you want to go somewhere where you can absolutely explore amazing works or events with science at your side, this museum is perfect for you. Here, you can actually listen to a dolphin's heart, feel the elephant's skin and take a look at your blood vessel. At this museum you can see how humans differ from a horse or a snake. Also, you will learn what similarities humans and animals have.
These are the best part of exploring this museum:
Bleulandkabinet – Bleuland Cabinet
This might get you a bit scared. You can see extensive skeletal collection, foetuses in alcohol and wax preparations of different body parts. These sights are things one does not come across every single day.
Jeugdlab – Youth Lab
In this lab, one can learn more about human senses. More things about sense of taste, sight, hearing, smell and feeling are discovered here through experiments.
Kennislab – Knowledge Lab
If you want to find out how science exactly works, this is the ideal spot for you. At the Knowledge Lab, you can formulate some questions, develop theories and well also conduct experiments. You can discover your inner scientist by taking a role in the scientific process.
Oude Hortus – Botanical Garden
The Oude Hortus is such a distinctive garden which is in the middle of the busy Utrecht centre. This has been around since 1723 and boasts many extraordinary plants and trees that include 250-year-old Gingko biloba. If you are lucky to visit during summertime, you will be amazed by the sight of Victoria amazonica, the world's largest water lily specie. Lunch is amazing at the stylish Gingko museum café.
Rariteitenkabinet – Collection of Curiosities
If you are curious with something and you are too eager to find out the truth, this is a good place to explore. The Collection of Curiosities has a wide range of surprising objects like stuffed birds and dragons.
How To Get There
The museum is open during Mondays to Sundays from 11:00 am to 5:00 pm, but they are closed during New Year's Day, King's Day and Christmas Day. There are some transportation vehicles you can use to reach the Utrecht University Museum. If you are coming from the airport, you can ride a direct train to Utrecht Central Station which only takes 30-45 minutes to travel.  From the Central Station, you can either take a taxi or a bus. Also, you can reach the museum by car.  If you want to get the latest directions, you can check on the ANWB route planner.
If you are just near the area, you can take some minutes of walk from Utrecht Station. You can follow the directions to the Museum Quarter.
Address:
Lange Nieuwstraat 106
3512 PN Utrecht
Opening times:
Every day from 11am till 5pm
Official website: http://www.uu.nl/NL/universiteitsmuseum/Pages/default.aspx
Address & Map:
[codepeople-post-map]