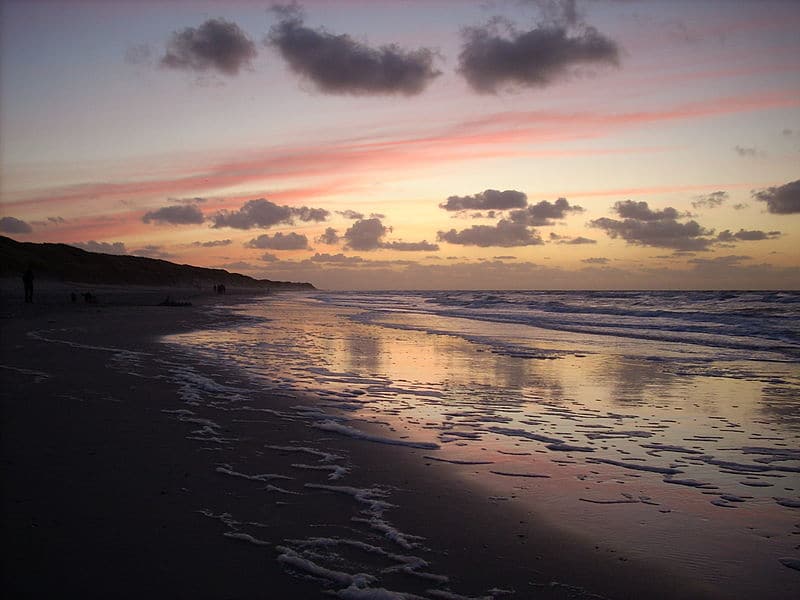 Vlieland is located in the northern region of the Netherlands and is considered one of the five islands of the Waddenzee stretch. These islands are considered a paradise to most visitors and will be home to the 20km stretch of sandy beaches. Outside of the many events that take place on the beach every year, this is a tranquil area that offers the utmost in relaxation.
Virtually No Cars
Vlieland is virtually free from cars which adds to its relaxing appeal. There are many bike routes and walking paths that allow anyone to get around town with ease. The only people permitted to drive on the island is locals which means more rest and relaxation with the sound of crashing waves in the background.
Two Seas
The Vlieland beach is truly unique in the fact that depending on the location, you will be in one of two sees. The Wadden Sea can be found on the southern end of the beach. The northern area will be filled with sand dunes and borders the North Sea. This allows for a beautiful contrast that is both inviting and pleasant for tourists.
Beach Volleyball
One of the biggest events is that of the recreational tournament played every weekend. Teams will be able to play together with a chance of being crowned the weekend's best. There are female and male team brackets offered.
There are also mixed brackets where 1 person is a male and the other a female. The 4 x 4 matchups must have two of each gender playing at a time. This is done to ensure that every team has the perfect matchup ready and waiting to play.
Badminton
The game of badminton is also played on the beach and is seen in tournament style. This can be plyed with either a 1 x 1 scenario or 2 x 2 only. This is the perfect option for couples that don't mind getting their feet dirty in the beautiful sand.
Beach Festival
Every year, a beach festival with a plethora of games and music takes place. This festival is present in July and is open to the entire family. This is considered the "place to be" by the locals at this time of year.
The Vlieland Beach has a website wherein new event information is always updated. There is also a treasure hunt that takes place throughout the year with an admission fee of 2.5 euros.