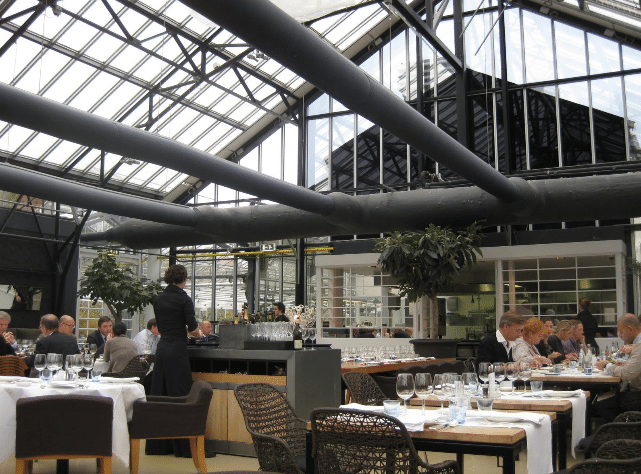 Amsterdam is a melting pot of cuisines, with more than 1,000 restaurants and dozens of cuisine choices. From Thai to Indian, traditional Dutch, English and American, Amsterdam's restaurants cater to every taste and budget. In addition to international cuisines, travelers will find quaint cafes and restaurants serving up traditional Dutch fare. For those who are looking to make the most out of their gastronomic stay in Amsterdam, these five restaurants are sure to satisfy your appetite.
De Kas
As its name implies, De Kas, or Greenhouse, is a restaurant housed in a large greenhouse. Half of the structure is used for dining, while the other half is used for growing the fruits and vegetables cooked in the restaurant's kitchen. Any foods not grown inside of the greenhouse are obtained from the nearby garden or farm. Needless to say, the food at De Kas is as fresh as you can get. The restaurant serves up modern European cuisine and is open for both lunch and dinner.
Zaza's
Zaza's cosmopolitan atmosphere and excellent menu choices make this restaurant a favorite among both locals and tourists. The menu offers something for everyone from a cod dish with beetroot risotto to homemade ravioli and fillet of venison.
Vlaming Eten & Drinken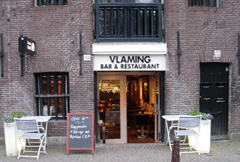 Vlaming Eten & Drinken is family owned and operated by father Frans and his son Bob. The restaurant serves up local fare and their famous Sticky Toffee Pie. Like many other restaurants in Amsterdam, their menu changes with each season. During the fall, visitors can enjoy a taste of their Pumpkin soup. Their Angus steak served with a lush blue cheese sauce is also a popular menu choice. Be sure to make a reservation before heading to Vlaming Eten & Drinken as seating is limited.
Greenwoods
Greenwoods is located in the Dam Square and is a popular hotspot for breakfast and lunch in the city. Guests can enjoy a full English breakfast in addition to an assortment of teas, coffees, cakes and sandwiches. Greenwoods also happily provides customers with picnics on request.
MAX restaurant Amsterdam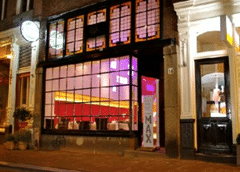 MAX boasts a modern cosmopolitan atmosphere and serves up a mixture of international, European and Indonesian cuisine. The restaurant itself is located right in the heart of Amsterdam's canals. Try the fish wrapped in banana leaf or the famous three course Rijsttafel. MAX also offers a wide selection of excellent wines.
One unique thing about Amsterdam's restaurants is that they are happy to cater to vegetarians. With many restaurants offering a "meat heavy" menu, this is welcomed news for vegetarian travelers. Most hotels and food outlets will serve breakfast until 10AM. Lunch is typically served between 12PM and 2PM, while dinner is served between 5PM and 8PM. Many restaurants close their kitchens at 10PM, but a number of takeaway and cafes remain open until late at night.