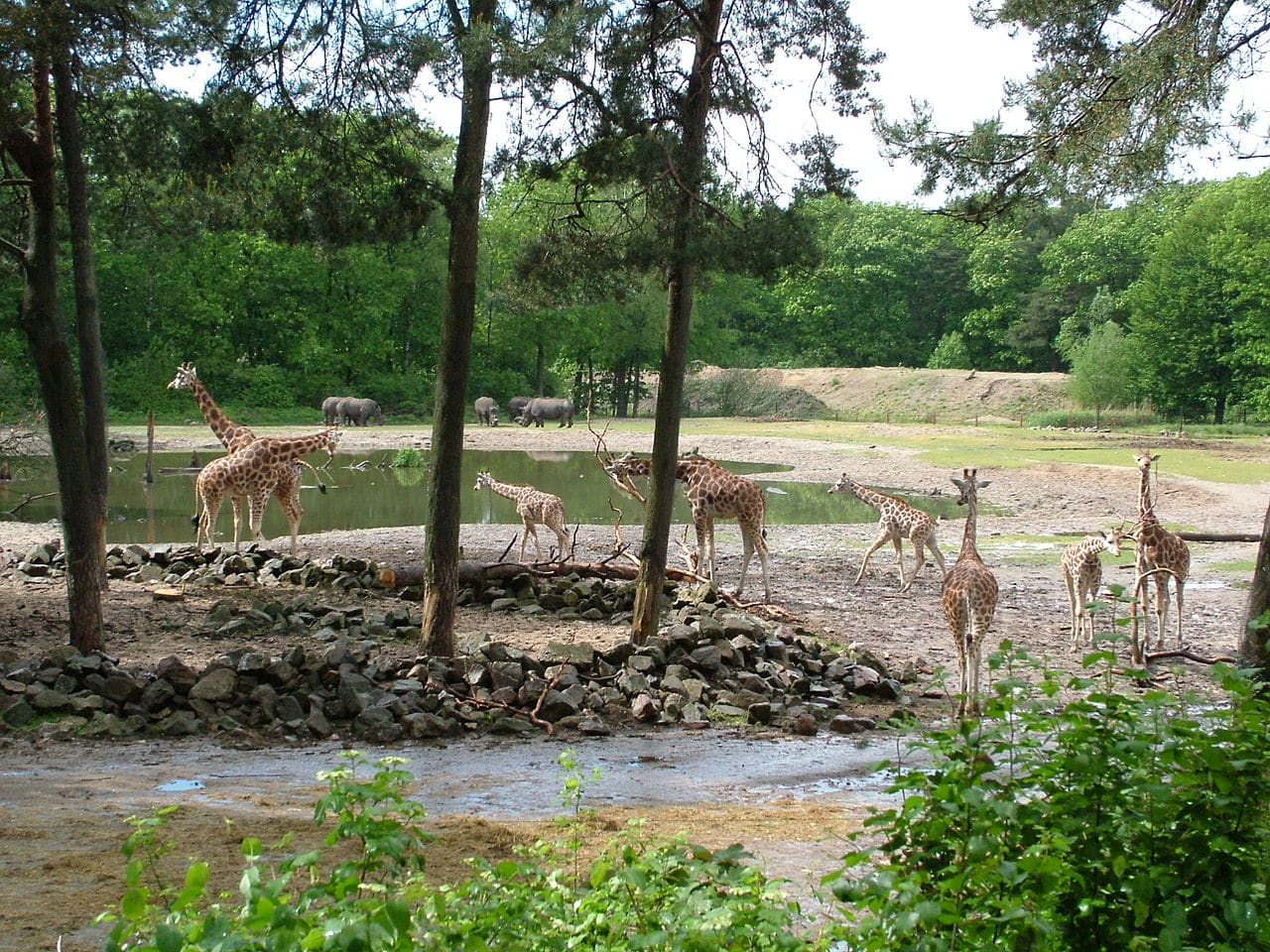 The Burgers' Zoo in Arnhem is a 45-hectare zoo which makes it as one of the biggest zoos in the Netherlands. It is quite a popular tourist attraction for both German and Dutch people and it has approximately 1.5 million visitors every year.
In this zoo, the animals are given the freedom to roam and make themselves part of a big ecosystem. Because the animals are not cramped and put in cages with confinement, it makes it easier for the animals to display their natural behavior and adapt to their environment without much difficulty.
History
On March 31, 1913, Faisanterie Buitenlust, a private animal collection, was opened to the public by its owner Johan Burgers. This is the present Burgers' Zoo that is located in Arnhem, the Netherlands. However, the original location was in the town of 's-Heerenberg in Gelderland near a German town called Emmerich.
Finally, in 1923, Burgers then decided to move to the city of Arnhem where it can be easily reached by visitors and which has a more centralized location. A year after, he opened the brand new Burgers' Nature Zoo in this city.
After being greatly affected by wars, the zoo continued to have more renovations and improvements in order to save and restore it. In 2008, in the occasion of the 95th anniversary of Burgers' Zoo, Princess Margriet opened the Burgers' Rimba. Many kinds of Southeast Asian animals are placed where there is an outdoor area with a tropical feel and look.
Tourism
Every year, the Burgers' Zoo in Arnhem is home to over 1 million visitors from all over the world. This zoo boasts various theme sites that can be enjoyed by both adults and children tourists. Below are the theme sites present in the zoo:
Burgers' Dierenpark – the original zoo

Burgers' Safari – a safari park

Burgers' Bush – a 3.7-acre indoor tropical rainforest

Burgers' Mangrove – a mangrove swap

Burgers' Desert – a 1.9-acre indoor desert

Burgers' Ocean – a 8,000,000 litre seawater aquarium wherein the two tanks are home to sharks, coral reef with tropical fish, living corals, and other invertebrates.

Burgers' Avonturenland – acts as the zoo's playground which opened in 2002.

Burgers' Rimba – home to dusky leaf monkeys, golden jackals, banteng, hog deer, siamang, binturongs, gibbons, and other animals that can be found in Southeast Asia.

Burgers' Kids Jungle – the newest attraction which opened in 2012. It is an indoor playground with a South American village vibe.
Aside from some snack shops in the Burger's Zoo, there are also themed restaurants such as the following:
The tropical Bush Restaurant

Texan-Mexican Desert Restaurant

Dutch Park Restaurant

African Safari Retaurant

Penguin coffee which offer pastries and coffee.
Address:
Antoon van Hooffplein 1
6816 SH Arnhem
Netherlands
Official website: http://www.burgerszoo.nl/