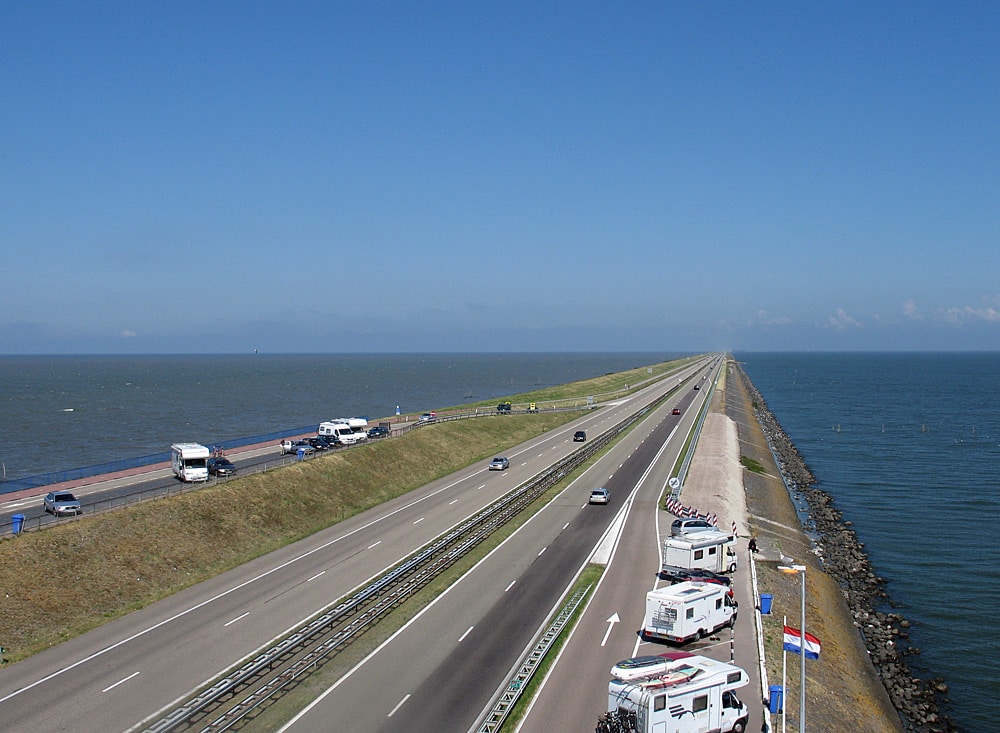 Well, yes. About one third of the Netherlands lies below sea level, with the lowest point being 22 feet (6.7 meters) below sea level. Meanwhile, the highest point is about a thousand feet above sea level. That gives you an idea of what the landscape of the Netherlands looks like. It's almost completely flat!
How to keep the water out
So why isn't the country underwater right now? Well, there is an extensive system in place that keeps the country safe. Through a complex system of dikes, pumps and sand dunes along the coast, the Netherlands stays above water. In fact, it has one of the most sophisticated anti-flood systems in place anywhere in the world. Therefore, go ahead and enjoy your visit without fear of floods. Some of the dikes and deltas are open to the public, which would make a fun afternoon out.
Other cool things to see in the Netherlands
Aside from the cutting edge ways of preventing flooding, the Netherlands offers some truly world-class tourism attractions. Since you'll most likely land in the international airport in Amsterdam, you can begin your Dutch adventure there. Amsterdam has a beautiful historic center, wonderful art museums, as well as charming old canals and pleasant, tidy bike lanes. It also have an international reputation for a cosmopolitan culture and great parties.
You can also visit the Hague, a seaside city with beautiful architecture and the home of the International Court of Justice. It's not far from Amsterdam and is reachable via the train. You can also visit the beach at Scheviningen, where you can swim, kitesurf and sail, or have a light meal at one of the many cafes along the promenade.
Alternatively, if you want to see the countryside and participate in a cultural event, you can visit the Keukenof, which occurs every year in the spring. In this small town, the country celebrate the festival of the tulips, which appear every year in the massive gardens in the small town of Lisse. Aside from getting some beautiful pictures of the flower show, you can also bike or take a leisurely stroll around town.
These are just a few of the interesting things you can do in the Netherlands. Indeed, to see everything you would need a lifetime. Fortunately, the anti-flooding system will keep everything dry for you when you make your trip!