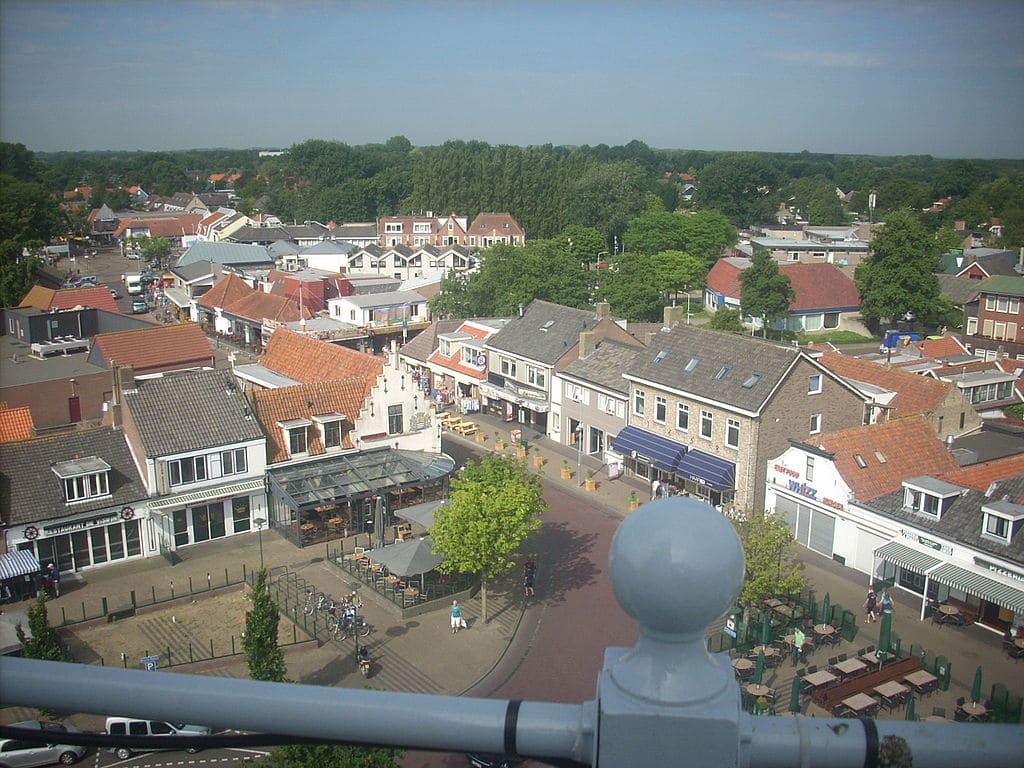 Renesse is a coastal village located in the Zeeland province and sits just west of Hellevoetsluis. The village is a tourist hotspot during the summer months when zero-fare bus service is offered. The village boasts an active nightlife scene, great shopping opportunities and excellent restaurants. Each year, hundreds of tourists visit Renesse to relax on the beach or enjoy the village's beautiful landscape.
Renesse History
Renesse was first mentioned in 1244 when Count William II of Holland and Zeeland gave the Ten Duinen monks permission to be free of charges to trade and tolls. The village was built up around the James Church ring. The local inhabitants of Renesse were known as "zandloapers." Some referred to them as "billy goats." Nearly all inhabitants of the area owned goats, which were known as the "cow of the poor." Unfortunately, poverty prevailed in the area. The lands were barren, and farmers were forced to deal with shifting sands that threatened pastures and fields.
In the early 20th century, the first camp was opened to the public and the first summer cottages were built. From this point on, Renesse would go on to become a tourist hotspot during the warm summer months.
Sights and Tourist Attractions
Although there are many fun things to see and do all throughout the year, Renesse is most active during the summer.
Beaches and Dunes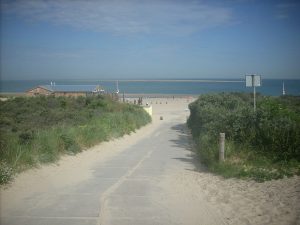 Renesse is home to extensive beaches. The village is located in the northern region of the Schouwen-Duiveland isle and features 17km of sandy beaches. The Zeeland province, as a whole, enjoys more sunshine than other parts of the Netherlands, which makes Renesse even more attractive to both local and foreign tourists alike.
Renesse's beaches are divided into several different sections and are exceptionally clean. Visitors can choose between a sports beach, natural beach, family beach and a luxurious beach. On the sports beach, you can enjoy activities like kiting, surfing, fishing and horseback riding. Each beach section has its own rules to ensure that everyone enjoys their stay.
The dunes are also a popular spot for tourists. Hiking and biking trails can be found along Renesse's dunes, and offer a unique way to explore the village and its surrounding areas.
Shopping, Dining and Entertainment
Renesse offers great shopping and dining opportunities. During the summer, night markets stay open until midnight, and outdoor terraces invite you in for a refreshing drink in the afternoon.
The village is also home to a bowling alley, several pubs and great night clubs. The Trinity Club features some of the best DJs around and IJssalon Jumbo serves up some of the best ice cream in the village. There are several restaurants and cafes in town that serve traditional Dutch cuisine and international dishes as well. Casa Salsa, for example, is an Argentine restaurant in town. Renesse also has a few pizzerias and pancake houses for a quick afternoon pick-me-up. Along the coast, you will find several beach pavilions where you can enjoy a cool drink or a snack. Some also play music and allow for a relaxing experience after spending the afternoon in the sun.
Moermond Keep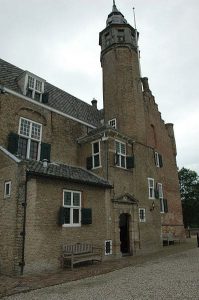 Roermond Keep is an ancient castle and one of the most prominent buildings in the village. The castle that stands today was built in 1513, although there were two castles that stood in the area before. Today, the building is used as a hotel and restaurant.
Sint-Jacobskerk Church
Renesse is a ring village and in its center is Sint-Jacobskerk Church. The church dates back to the 16th century and its tower was built in the 1400's.
Sports
Renesse is an active village with plenty of things to do. Tourists and locals alike can enjoy:
Cycling
Horseback riding
Fishing
Diving
Kiting
Tennis
Mini Golf
Walking
Gliding
Aquatics
Transportation in Renesse
In order to keep the village's streets free from traffic and congestion, the village offers a large parking area with 900 spaces. Parking here is free.
Buses are available from the middle of May until the end of September to accommodate tourists. Convertible buses, electric buses and horse-drawn carriages are also available during the summer. Some of the buses stop at holiday parks and camping sites as well. During the summer, buses are free to ride.
For disabled visitors, the village offers special vans that transport guests to the beach. These rides come at a cost and reservations must be made in advance.
Inside of the village's Transferium building, you can rent bicycle and carts. There is also a tourist information center. Yellow cab taxi services are also available at fixed rates throughout the year.
During the months of July and August, a slow train is available every Wednesday that tours the village. The tour lasts approximately 30 minutes, and the train leaves from the water meter found in the center of the village.
Renesse Beach – A Cozy Beach Getaway
Renesse beach is located in the northern region of Schouwen-Duiveland Island. With approximately 17km of shoreline, Renesse is well-known for having spacious, clean beaches and beautiful nature areas. Many great museums are also nearby for those who want to explore the area.
Blue Flag Award Beach
Renesse beach has won several awards. Each year from 2000 through 2012, Renesse received the Blue Flag award. This award is given to beaches that are clean and offer great facilities. Renesse beach also received the Quality Coast Award in 2009, 2011 and 2012.
Facilities and Activities
The first thing tourists notice about Renesse beach (aside from its beauty) is the cleanliness of the beach. Like other Blue Flag beaches in the Netherlands, Renesse offers clean restrooms, public showers and plenty of wastebaskets to keep the beaches litter-free.
Lifeguards and rescue teams are also on duty on many of the beaches. A first aid post is also nearby. Guests can enjoy plenty of parking with great accessibility to the beach. If you prefer to pack lightly, you can rent a beach chair, windscreen or a beach cabin during your visit.
Renesse's wide beaches are great for sunbathing and relaxation, but there are plenty of other fun things to do as well. Visitors can also enjoy:
Biking – Biking trails can be found along the dunes.

Hiking and walking – Take a stroll along the beach or along the dunes.

Horseback riding – Horseback riding is permitted on recreational beaches between the hours of 10AM and 7PM during the summer.

Fishing – Fishing is free in most areas.
During the summer, dogs must be on a leash between 10AM and 7PM. Outside of this time and during the winter, dogs are allowed on the beach without a leash.
Information boards are posted at the entrance of each beach. These boards provide information on the beach rules and regulations.
Nearby Attractions
If you are planning on venturing off the beach and exploring the nearby area, there are quite a few attractions.
Funtastic Casino Renesse

Rosada Fashion Outlet

Swimming Pool Aqua Mundo
Along the coast, you will also find plenty of cafes, restaurants and beach pavilions. Most of these facilities are open all year long and some feature outdoor terraces.
During the summer, Renesse offers zero-fare bus service, which is a major plus for tourists. Renesse also hosts an annual market and fair each summer.