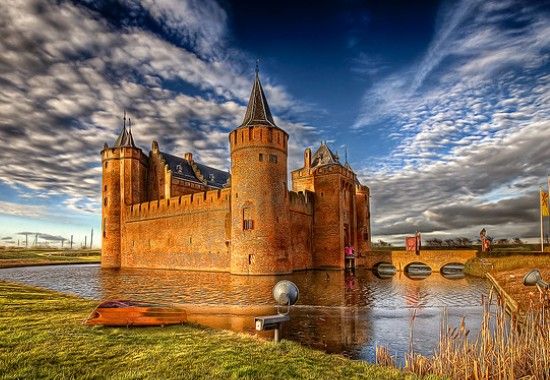 The Netherlands has had some pretty impressive castles throughout history. Many of these medieval castles have not survived, but luckily there are still some beautiful castles still worth a visit.  These castles that you can still visit serve a purpose as this is the only way to preserve them as it costs quite a lot of money.  For example some of them serve as a museum, hotel and others as a location for events like weddings and fairs.  Let's get on with the list, here's the 8 most impressive castles in the Netherlands: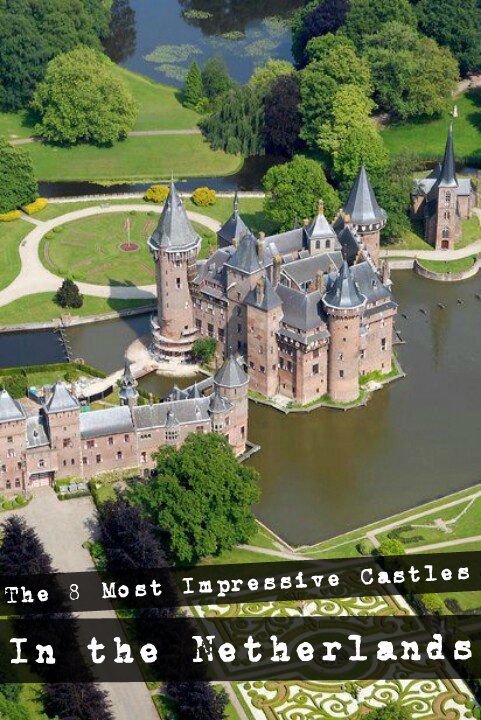 1. Muiderslot Castle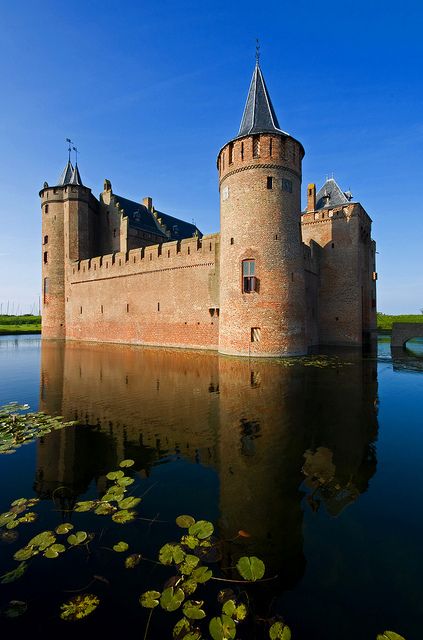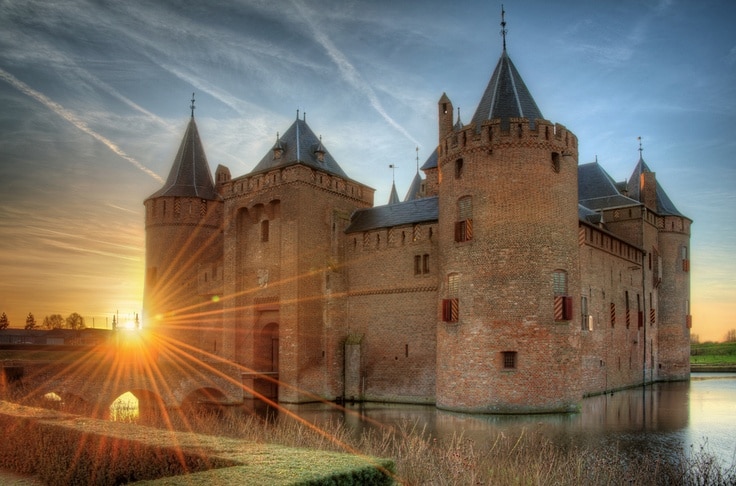 Muiderslot castle is an impressive square shaped medieval castle in Muiden in the province of North Holland. It's pretty close to Amsterdam so ideal for a day trip if you're staying in the capital city. It houses a national museum and the castle has a moat with a drawbridge. Fun fact: the museum is depicted on the ace of clubs card in the standard deck of cards used in the Netherlands.  Learn more: Muiderslot Castle.
2. De Haar Castle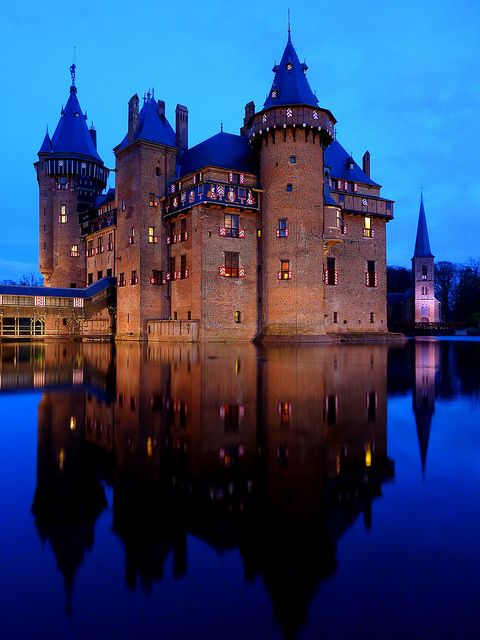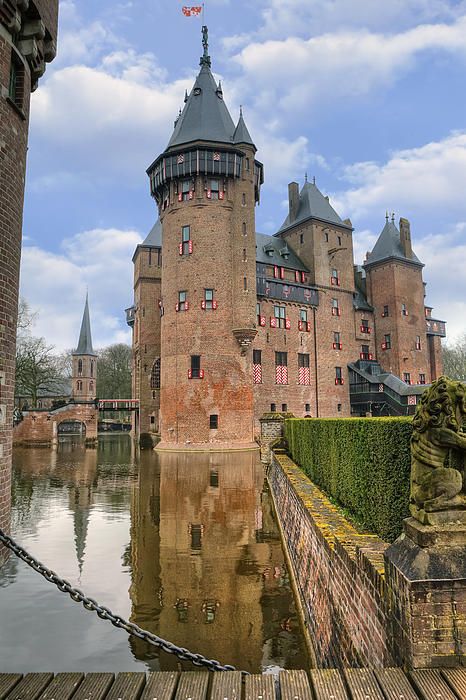 De Haar Castle is the largest and most luxurious castle of the Netherlands and is located near Haarzuilens in Utrecht. It has a pretty impressive interior and located next to the castle you'll find a chapel. Around the castle lay a park and the gardens. Every year the Elf Fantasy Fair takes place on this location… a perfect opportunity to dress up like an elf, hobbit, witch or whatever creature you like, I guess everything can be enjoyable as long as there's beer:P Learn more: De Haar Castle.
3. Doornenburg Castle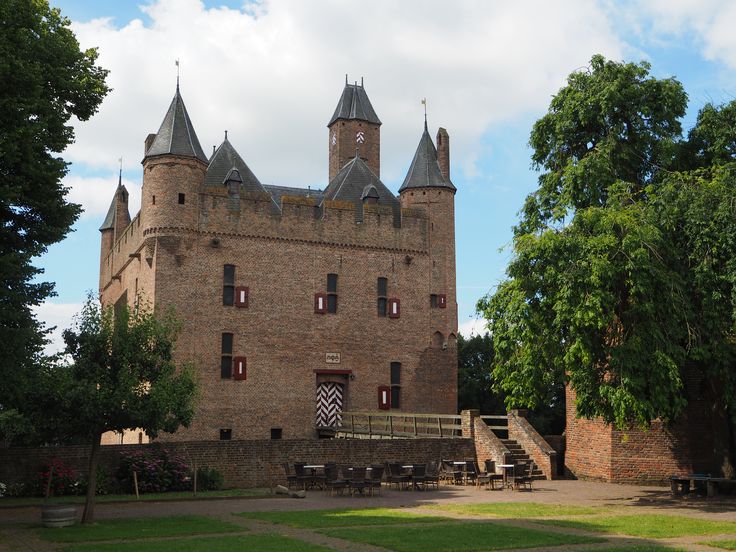 This castle consists of a smaller castle and a main castle which are connected by a narrow wooden bridge. It's one of the largest and best preserved castles in the country so definitely worth a look! Long ago there there was a fortified house known as Villa Dorenburc on this location instead of castle, over time it grew and expanded into a fortified castle. Learn more: Doornenburg Castle.
4. Doorwerth Castle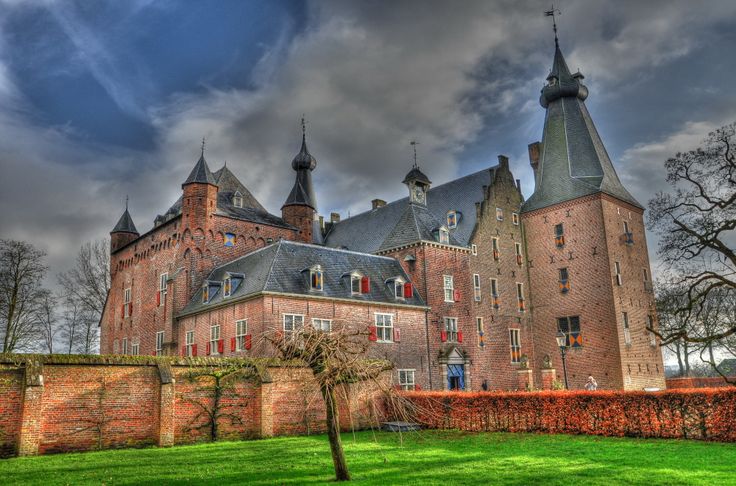 Doorwerth castle is a medieval castle that's being used as a hotel, restaurant and location for several events, parties and weddings. Fun fact: It's said that the ghost of a girl that once starved to dead inside the castle still wanders around…. so maybe bring an extra sandwich:P More about Castle Doorwerth
5. Radboud Castle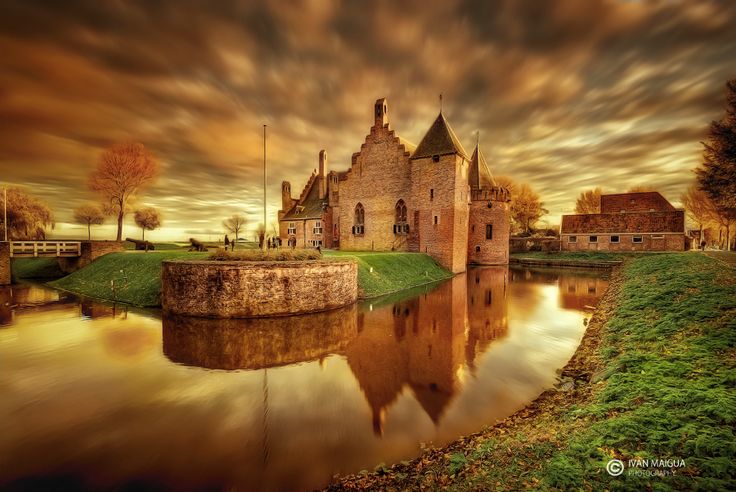 Radboud castle dates back to the 13th century and was build by order of Floris V for protection against the infiltrations in the area of the Frisians. Learn more: Radboud Castle.
6. Ammersoyen Castle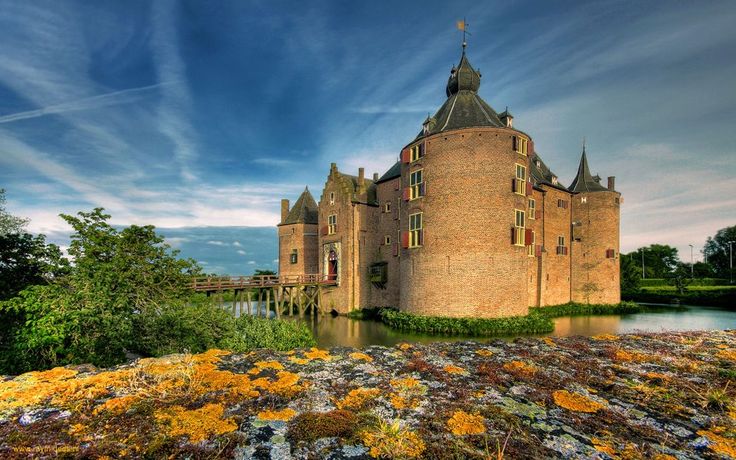 A beautiful castle surrounded by water and located in the west of the Gelderland province. The castle was build around 1300 but was heavily damaged during WW2… luckily because of renovations it's in perfect state again. Tip: It's a beautiful area to go for a walk. Learn more: Ammersoyen Castle.
7. Duurstede Castle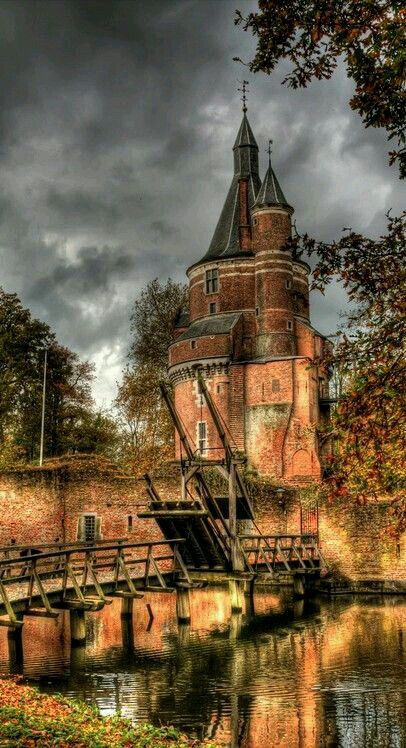 A medieval castle in the town Wijk bij Duurstede in the province of Utrecht. The castle has an impressive tower referred to as the 'Bourgondisch Toren'. Fun fact for the Dutch: The location was used in the movie 'De Diamant' of 'Bassie & Adriaan'. Learn more: Duurstede Castle.
8. Slot Loevestein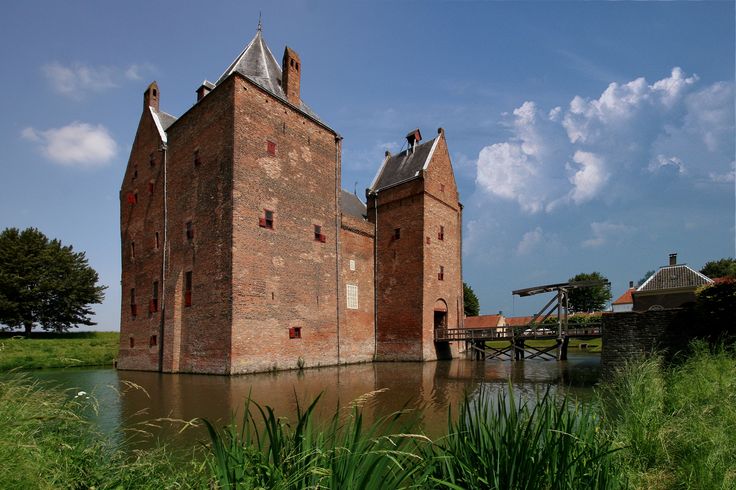 Castle Loevestein is a castle and fortress near Poederoijen and build by the knight Dirc Loef van Horne.
He used it as a residence, from which he could hold raids and could illegal toll passerby's. Not such a noble beginning:) There's currently also a museum housed in the castle and is one of the most well known castles in the country. Learn more: Slot Loevestein.