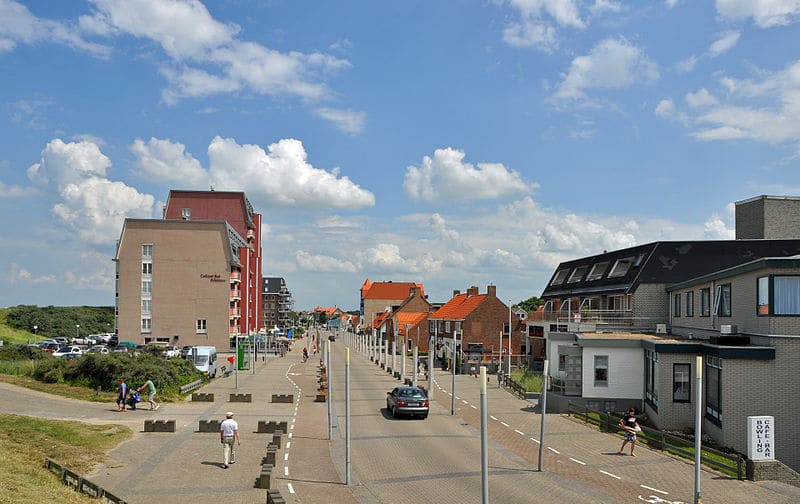 Cadzand is a small Dutch town located in the Zeeland province and near the Belgium border. It is approximately 8km northwest of Oostburg and is considered a part of the Sluis municipality. Cadzand is perhaps most famous for its beach: Cadzand-Bad.
Cadzand History
Cadzand's history dates back to the Middle Ages and was known as the Old Country Cadzand. The first inhabitants of the island probably settled in the area around 1050. The area was once the home of the Counts of Flanders. The floods of 1394 and 1398 wiped out large parts of the Cadzand area.
Cadzand was originally a separate municipality until April 1, 1970 when it was annexed by Oostburg. In January 2003, Oostburg merged with Sluis and Cadzand officially became a part of the Sluis municipality.
Cadzand Attractions
There are three core areas of Cadzand: Cadzand-Bad, Retranchement village and Cadzand-Village.
Cadzand is home to many enjoyable markets and fairs that take place throughout the year. During July and August (peak season), the city really comes alive and is when most of the local fairs and markets take place. Throughout the year, Cadzand offers excellent shopping and dining opportunities.
Nieuwe Sluis is another popular tourist attraction. This famous Dutch lighthouse is located just a few miles west of Breskens and was built in 1866.
Cycling is the preferred method of travel and Cadzand's extensive routes allow you to explore the area in a unique way. During your trek, don't forget to visit Oostburg and Sluis. Both offer great facilities. Terneuzen and Hulst should also be on your list of must-see places.
If you're looking to enjoy the natural beauty of the area, make sure to visit Zwin. This is one of the most scenic areas in Cadzand. It also happens to be an excellent spot for shark tooth hunting. The Cadzand area is famous for its shark teeth, and some date back thousands of years.
Retranchement village is home to one of the oldest mills in the Netherlands.
Cadzand-Village is located slightly inland. This Medieval village is home to Gothic St. Mary's Church, which dates all the way back to the 1300s. This village is also home to a mill that was restored in 1977. The village itself is considered one of the oldest in Zeeland.
Getting to Cadzand
It is possible to reach Cadzand via train, ferry or car. While in the city, most tourists prefer to explore the area on foot or by bike.