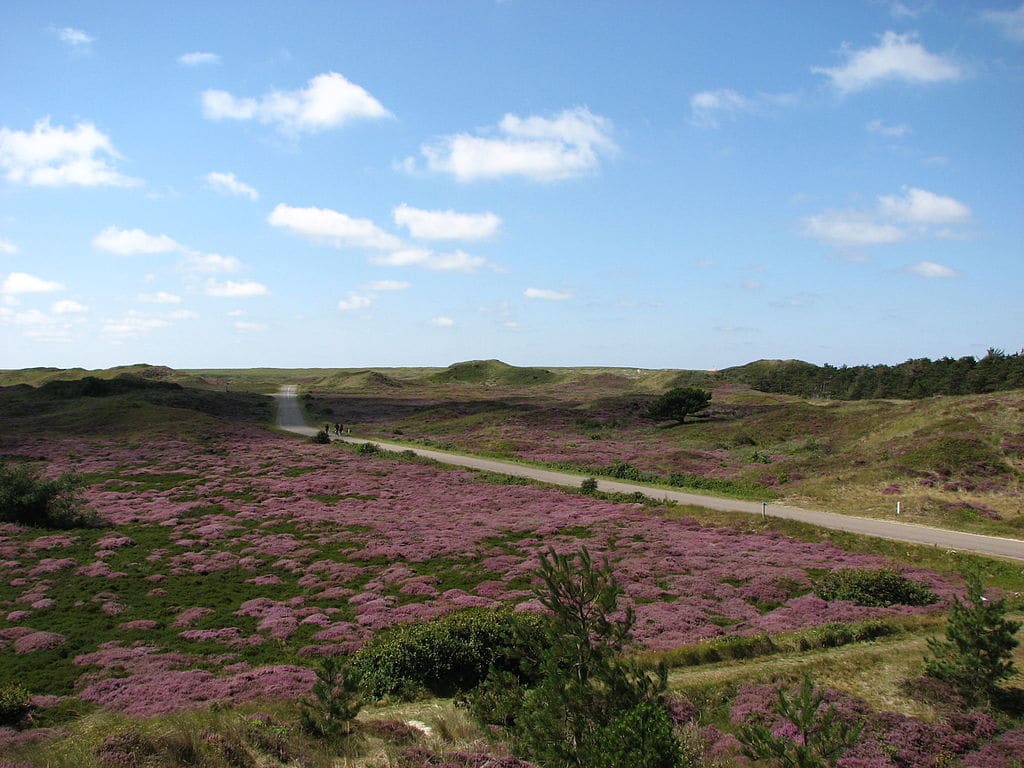 In the North Holland province sits the island of Texel. Texel is the absolute largest Frisian Island and over 13,000 residents call Texel home each year. This island is a total of 179 square miles in size with only 62 square miles of land.
Texel consists of a total of 7 villages with a plethora of small towns being seen. There is also a sand bar that is uninhabited dubbed Noorderhaaks.
History
The history of Texel dates back to 1415. During this time, the island was made up of two islands and Texel was given city rights. Texel would sit to the south and be accompanied by Eierland to the north. Now, the island is joined together. This joining occurred during the 17th century and has become known as the world's largest barrier.
Texel is teeming with natural wildlife and over a third of the island is deemed a nature reserve.
Dunes can be seen to the north of the island and are where Eierland used to sit. Now, the dunes are not occupied, but they lend a friendly reminder as to the past of this island.
An Island Ripe with War
Texel is known for its many battles that have taken place. While the countess of Holland was held captive on the island in the thirteenth century, the island has seen many more forms of warfare and violence since.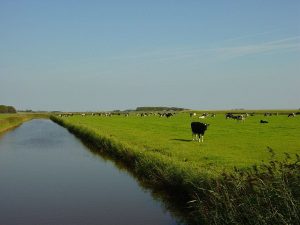 In 1653 the famous battle of Scheveningen was seen. Exactly 20 years later in 1673, the Battle of Texel was seen during the Anglo-Dutch war. Concluding this third war would be over 120 years of peace and prosperity. It wasn't until the Napoleonic Wars took place in 1797 that the island would see war being waged yet again.
The Battle of Texel, the second battle with the same name, was seen during World War I. this battle took place in 1914. During the next world war, there would be a final battle seen dubbed the Georgian Uprising of Texel.
Various other times throughout history Texel would see war. During the American Revolution, the island was used as a port and in 1940 British ships were destroyed off of the country's coasts.
Trade & Prosperity
Like much of North Holland, Texel is a major tourism hub. In fact, the economy boasts over 70 percent of its profits come from tourism. While many of these industries also cater to locals, they are often prosperous thanks to the influence of tourism.
Among these industries includes cycling, horseback riding and swimming-related industries. Such activities as diving, snorkeling and parasailing are both used by tourists and locals alike.
Holland has a very unique benefit when it comes to tourism. Not only are the beaches some of the best in the world, but most residents speak English. In fact, the vast majority of people can be seen speaking Dutch and English on a regular basis. This helps boost tourism greatly as there is no language barriers seen for much of the world.
Transportation
The island is the perfect location for biking. In fact, the summer months are filled with people bicycling from one destination to the next. There are rental shops in the local area that will allow anyone to rent out a bicycle for their next trip.
Those that do not want to rent a bike always have the option of renting a car. There are sparse rental shops around the island and taxis are preferred. The TCR Vlieland is the bus option of choice among locals.
Extensive walking paths are seen and make a picturesque setting for anyone visiting the nature reserves. There is the Royal TESO ferry which brings visitors to the island or the Texel International Airport which allows you to land instantly at your destination.
Museums and Landmarks
There are a plethora of landmarks and museums of interest in Texel. The following are all available at various times throughout the year and welcome visitors from all over the world.
Whaler's cottage
Ecomare
Kaap Skil
Eierlandse lighthouse
Aviation and Wartimemuseum
Shipwreck and Beachcombing Museum Flora
Local History Museum
Museum Flora is definitely a hotspot and a great place to bring the family or kids. This museum is packed with pieces of shipwreck history and will definitely add a little excitement to your next trip.
Shopping and Eating
Each village will have their own unique set of shops and stores. When it comes to narrowing down one location in Texel to go shopping, it must be Den Burg.
Every Monday morning there is a great market in the center of town wherein anyone can find local goods as well as food.
If you are looking for a store stuck in the past, there is even an old fashioned grocer that has all of the great products you need. Are you looking for a souvenir to bring home? Resort De Koog will have souvenirs of all kinds for you to choose from.
There are also many authentic toy shops available in many of the villages.
Texel Beaches Offers Something for Everyone
The Texel coastline consists of 30 kilometers of sandy beaches. All of these beaches are protected by natural sand dunes. It's the ideal place to take a long stroll, hunt for seashells and enjoy the sea air.
Texel beaches are some of the cleanest in the world. In fact, four of Texel's beaches were awarded the coveted Blue Flag in 2011. The Blue Flag is only given to the cleanest of beaches that offer excellent access and facilities. Beaches are all divided into zones, which are marked by color-coded poles. Texel beaches offer a little something for everyone.
Swimming
Swimming is allowed all along the Texel coastline, aside from the stretch of beach between posts 31 and 33. The current here is too strong. Many of Texel's beaches have lifeguards during the summer months. This creates a safe swimming environment for kids and adults of all ages.
Water Activities
If relaxing on the beach is not your thing, there are plenty of fun water activities you can take part in, including:
Wind surfing

Kite surfing

Surfing

Catamaran-sailing (on posts 12, 15, 17 and 33)
Nudist Beaches
Texel is home to two nudist beaches: Paal 9 De Hors and Paal 27 De Slufter. There are no lifeguards at the nudist beaches.
Beach Cafés
There are many cafes along Texel's beaches, and most of them are open all year long.
Kiting
One-line kites can be used anywhere. Three beaches also allow kites with two or more lines:
Between posts 10 and 11

Between 21 and 22

Between post 28 and the breakwater
Any areas where kiting is prohibited are clearly marked by signs.
Dog and Horse Friendly Beaches
Why not bring your four-legged friend with you to Texel beach? Dogs are allowed, but they must be kept on a leash. There are some areas that allow dogs to be unleashed, but most areas do not.
Horse riding is also allowed on the beach, but only during certain times of the year.
In winter: From October 1st to May 1st

In summer: May 1st to October 1st on specially marked areas of the beach such as the "recreational" or "sports" beaches. Here, riding is permitted from sunrise until 10AM and from 7PM until sunset.
Getting There
Texel beaches are easily accessible either by car or by bicycle. There are also car parks at the following beaches 9, 12, 15, 17, 20, 21, 28 and 33. Parking here is free and the beaches are located just over the dunes. Bicycles can be parked right before the beach.