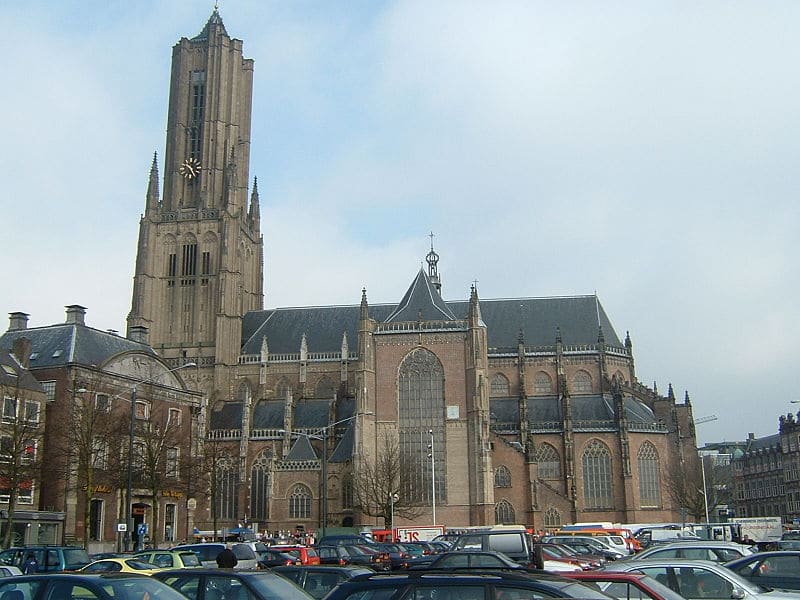 Arnhem is the capital city of the province Gelderland and counts over 150 thousand inhabitants. It is rich with parks and museums, and also has a great nightlife for those who'd like to go out for a bite or drink in the evening. It's also great for shopping and received an award in 2007 as 'best Innercity 2007-2009 of the Netherlands'.
Transportation in Arnhem
Arnhem is well served by the transport industry and you should have no trouble finding the right form of travel to suit you and your budget.
Getting To Arnhem
The most popular way to fly into the Netherlands is through Amsterdam's Schiphol Airport. This is, by some distance, the largest and busiest airport in Holland and has all of the facilities and transport links that go with that status. The airport is located about 110km from the Arnhem. If you are taking the train for your onward journey to Arnhem the links are good and the journey should only take you about 1hr 15mins. You can also fly into Eindhoven Airport, which is only about 85km from Arnhem, but the transport from the airport to the city, via bus and train will take approximately 1hr 40mins.
If you are traveling by train, then you should have no problems. train travel in the Netherlands is quick, clean and efficient. There are fast train links from Amsterdam, Nijmegen, Den Bosch, Zwolle, Tilburg and Roosendaal. There is also a fast train from, Frankfurt and Cologne in Germany. By car you should not have too much trouble, as Arnhem is well served by many different highways, most noticeably, the A12 which connects the city with the German border and the city of The Hague, and you can also take the A50 which is the main, north, south highway, which will take you to Arnhem from Eindhoven, or Zwolle.
Traveling Around Arnhem
If you are traveling around Arnhem, the local trolley buses and very good and are linked up well, so that you can easily get to your destination. The bus station is conveniently located next to the train station in the town center. Here you can look up the timetables of the buses and buy your tickets in the form of the chip card, which is the cheapest way to pay. A bicycle is an ideal way to get around town, and you can hire them, also by the train station, although a 25 Euro deposit is required. If you want to get a taxi, you can find one at taxi stands around the city, including at the station, or book one by telephone, Arnhemse Taxi Service, +31 26 260 2626, or, Taxi Exact Arnhem =31 26 260 0600.
Arnhem Tourism
Arnhem is probably best known For the battle conducted here in 1944 and immortalised in the film, "A Bridge Too Far". But Arnhem to today is a peaceful, medium sized city that sits on the  banks of the Rhine and is the capital of the Gelderland Province.
Museums And Events
The National Park, Hoge Veluwe Is a conservation area that covers over 5,000 hectares and is located just to the north of the city. It is made up of large areas of woods, heathland and peat bogs, and It is home to a large number of rare plants and animals. it also incorporates the Museum Jachthuis Sint Hubertus, a visitor center and sculpture park. The whole area is made very accessible by the use of "white bikes", which are bicycles that are free for visitors to use to get around the park and gardens. The Water Museum is a very interesting place for an afternoon out. It covers many of the natural and urbanised water features and how they affect, both our lives and the lives of animals in the natural world. Many of the exhibits and interactive and there are demonstrations of waters uses and effects in everything from dikes to sewers.
One of the great festivals in the summer is the, Living Statues Exhibition, which takes place on the last weekend of August. It is well worth a visit, just to see the enormous varieties of different performances that the artists can make out of what is essentially, standing still. Every Sunday after noon you can see free concerts, in the city centre park, The Sonsbeekpark. These concerts run from June until August.
Eating and Shopping
As well as the usual large Dutch and international stores that every city seems to have in its main shopping streets, if you go around some of the side streets you will find an interesting days shopping with some of the smaller, owner run, stores. One shop that should appeal to "designer" shoppers is, Coming Soon, which sells goods from up and coming designers.
If you are in need of lunch in your shopping expedition, you could do worse than to go to the, Grand Cafe, on  Koremarkt, where you will find some very good value and great,simple food. If you want something a bit more upmarket then you could go to the Zilli Zilli Italian restaurant in the heart of the city, where you will find, although a bit more expansive, some great fine dinning.
Although mostly known for its recent history Arnhem is an interesting and friendly city, where if you take a little time to explore you will have a great day out, or even a short holiday.
Making The Most Out Of Your Shopping in Arnhem Experience
Shopping will always be one of the must do things that an individual should enjoy when traveling anywhere. This is not only for the personal satisfaction of buying things that you want from a certain place but also sharing your experience with the people close to you by bringing them some souvenir items which are distinct  or can easily be associated with that particular place. You could also do your shopping in order to find limited editions of some stuff that you may not find in other places or because a certain product is cheaper.
Arnhem's city center was named "The Best Inner City" in 2007 and 2009 because of its scenic and historic city center. It also has numerous popular shopping streets such as Grote Oord, Jansstraat, Vijzelstraat, and Roggestraat which feature large and well-known chain stores as well as different kinds of boutiques and shops.
The famous Dutch designer duo Viktor Horsting and Rolf Snoeren of Victor & Rolf were trained in the ArtEZInsitute of the Arts which makes the city more appealing for fashion lovers. Not far from the town is the fashion district of Arnhem called Modekwartier Arnhem.
Modekwartier Arnhem
Shopping in Arnhem would not be complete if you do not visit Modekwartier. It lies in the neighbourhood of Klarendal which is near the town center. With its 1 kilometer area, you can shop for bridal gowns, made-to-measure clothes, hats, and bags. It is also home for upcoming design talents and if you drop by the designer's workshop, you could also shop for shoes and any other special accessories that you could only have when shopping in Arnhem.
Aside from the shops and boutiques on the streets, you could also do your shopping at the two large malls namely Presikhaaf and Kronenburg at your heart's pleasure without worrying much about the weather and for those who travel with cars, they also provide free parking that makes it even more convenient.
The weekly Friday market by the Eusebiuskerk in the town center is also famous for locals and tourists alike. It has a large selection of fabrics which majority of the ArtEZ students patronize.
When you are done shopping and feel that you now need to satisfy your hunger, do not worry because Arnhem also has a variety of food choices that can suit each and everyone's taste buds. Whether you are looking for a quick bite or some specialty restaurants, you do not have to look far because the Korenmarkt, Rhineboulevard and Jansplaats have appealing and mouthwatering cafes and food stations that you can try. They have restaurants that specialize in cuisines from different parts of the world as well as local and traditional Dutch food and recipes.