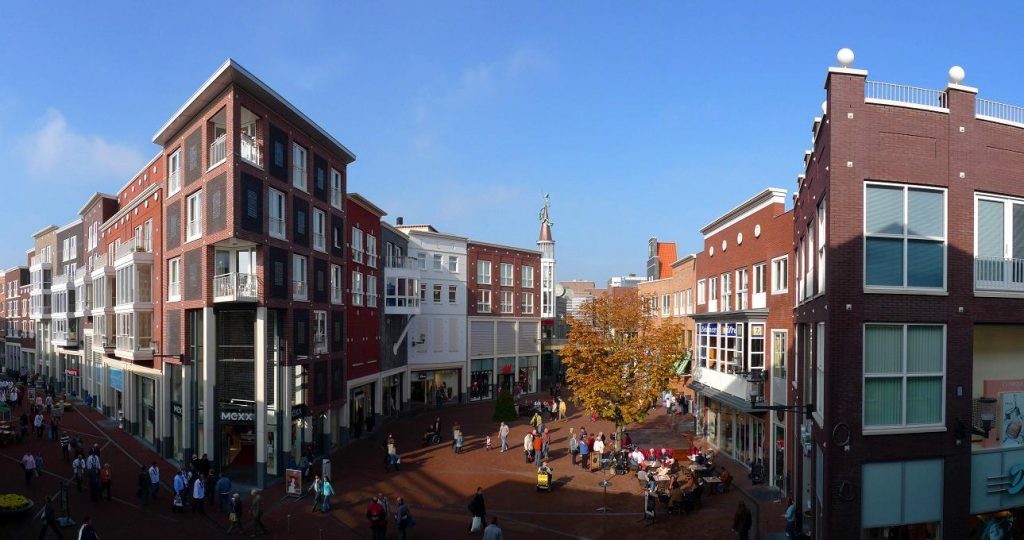 Spijkenisse is a municipality with Beerenplant,  Hekelingen and Den Hoek. It is also a town in it's own right in the province of South Holland and is part of the metropolitan area of Rotterdam. The population of the municipality is around 73,000. Due to it's proximity to Rotterdam, it is quite a lively place with plenty to do for the visitor to the area.
History Of Spijkenisse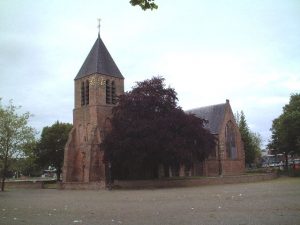 There has been much archaeological research in the area around Spijkenisse. This shows that the town has been a popular place to live for many thousands of years. Being situated by a swamp may not sound ideal, but it provided good hunting for the people who lived there with many species of animal living in the fertile swampland. Also it is on the river Meuse which originally rises in France and passes through Belgium before arriving in Spijkenisse. It is thought to be the oldest existing river in the world. This would have given great fishing to early inhabitants, a tradition that carried on well into the middle ages and beyond.
The first recorded use of the name, "Spijkenisse" is in the year 1231. it is literally a description of a piece of land that sticks out by the river as a "pointed nose". At about this time Spijkenisse formed as an agricultural area, and also as a port for fishing in the river. This lucrative combination made the village a popular place to live and the numbers of people living there soon increased. Originally the area was a part of the fiefdom of Putten and also belonged to the Lord of Putten. But in the  mid 15th century came under the ownership of Phillip the 3rd of Burgundy. But although it no longer has a connection with the Lord of Putten the town still uses his coat of arms to this day. In the late 16th century the area was transferred to the control of the Count of Holland.
Spijkenisse was a prosperous place, but it's proximity to the river was not always a good thing and in  the 1500's the town flooded many times destroying many homes and businesses. But all of this was as nothing when compared to the fires that went through the town in the 1600's and also the 1700's. They were the cause of the destruction of much of the town and also much loss of revenue for its citizens. But Spijkenisse recovered in the way that prosperous place did at the time. After all they still were on good trade routes and had a good fishing industry.So the town again recovered and rebuilt both it's houses and it's trade and prospered through the following centuries and eventually became part of the thriving metropolitan area of Rotterdam.
Getting To And Around Spijkenisse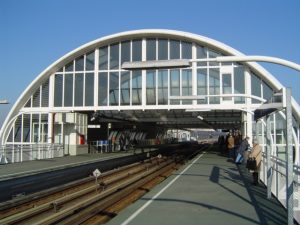 Spijkenisse has excellent transport links with the whole of The Netherlands mainly as an effect of it's being so close to Rotterdam.  There is a connection with Rotterdam, both through buses and also a metro link at Spijkenisse Centrum.  If you are traveling by air to Spijkenisse, then the easiest way is to go to Rotterdam The Hague Airport and catch a metro to your destination. If you are flying into Amsterdam Schiphol Airport, then you can catch a high speed train direct to Rotterdam and then the metro to Spijkenisse.
If you are traveling by train, then there are good national and international trains services running straight to Rotterdam with just a metro connection to Spijkenisse. There are trains to Amsterdam, Hoek van Holland, The Hague, Schiphol, Leiden, Utrecht, Breda, Dordrecht and also trains to Belgium and France. There is an excellent bus service in Spijkenisse. The buses are usually fast and reliable. If you going to use them much then it pays to get an ov-chipcaart, which you can get at any station and top up with credit that will be deducted whenever you travel on the bus or metro. If you would like to hire a taxi, you can find them at taxi ranks outside of stations and also in the town centre. If you would like to book one by telephone, then you can call, Taxi-Spijkenisse, +31 181 613 536, or Straight Tax, +31 6 53717833
Spijkenisse Tourism
De Boekenberg is actually the local library, but it's architecture makes it worth going to see. It is built in the shape of a pyramid that has five floors of books and is 26 m high. It is made almost entirely of glass and some wood trusses. The effect of this is that the books themselves appear to be 5 floors high. Hartelpark is inSpijkenisse  and provides a wonderful oasis of peace and calm from the noise of the town. There are great green spaces in the park and plenty of wildlife as well.
Shopping And Eating In Spijkenisse
There is and excellent and huge shopping center in the middle of town. It has a lot of the usual shops that you would expect to see as well as a lot of interesting local boutiques and shops. De Krom is a cosy, friendly restaurant at the edge of the center of town. It is not a showy restaurant and serves quite a standard menu. But the food is very well prepared using good quality, fresh ingredients, and the cooking is to a very high standard for a very reasonable price. Zorba de Griek is a interesting Greek restaurant that is situated on the Voorstraat. It can be a bit pricey but you certainly get good value and very good portions. You can eat in the gardens, which is very nice and it even has a retractable cover, for when the weather is not so good. In den Biesenschuur is a lovely restaurant on the Stationstraat. A good thing to try there is the high tea which is excellent. It is a great spread of different breads with toppings, tea and cakes and even a platter of fruits.
Spijkenisse is a great place if you would rather be a bit outside of Rotterdam, but would still like to have easy access to the city.