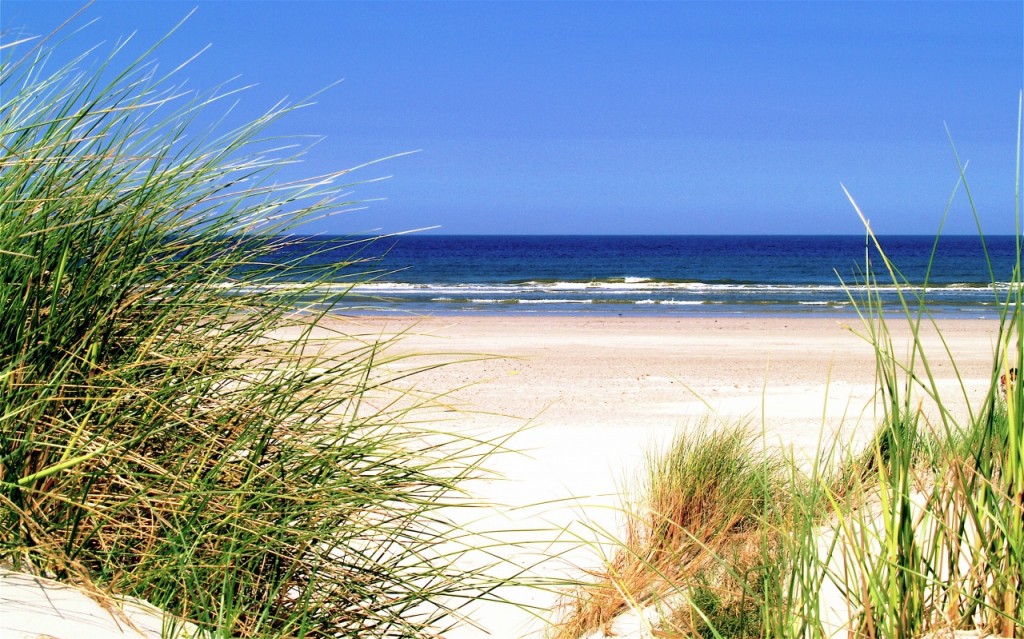 The Netherlands is an ideal place to go if you enjoy a trip to the beach. There are plenty of places which are ideal for family days out or trips with friends, however there is also a wide array of nudist or clothing optional beaches for those who prefer to engage in friendly social nudity when they are on a beach.
Be sure to check out: The best beaches in the Netherlands
There are some secluded beaches which are entirely dedicated to social nudity, whereas other beaches have official nudist areas which are clearly marked. On beaches with specific nudist areas, it is important that appropriate levels of clothing are always worn on all other areas of the beach. There are also some informal spots which have not been formally sanctioned by the local authorities and are not officially marked out, however, most beach users understand that these are nudist areas. If you are in doubt, check how others on the beach are dressed.
In general, the Dutch population are very tolerant of nudism on beaches, as long as it is not impacting on anyone else, and so long as certain rules are followed. It is inappropriate to explicitly watch others who are enjoying the nudist beach, and sexual intimacy where others can see you is also frowned up. Topless sunbathing is allowed on most beaches in the country, so feel free to sunbath like this, unless there are signs prohibiting such behavior. To spot areas reserved for nudist, look for signs saying "naakstrand" or "naturistenstrand". Below is a selection of some of the best nudist beaches in the Netherlands.
Callantsoog
Callentsoog is the oldest official nudist beach in the Netherlands. It was made official in 1973 following an influential court case related to the matter of nudism in public. The sandy beach stretches for over 2km, so there is plenty of room for visitors to enjoy themselves, although be careful not to exit the nudist section, which is clearly marked between the 14.50 and the 16.80 poles. The beach pavilion at pole 14.80 is a popular spot for refreshments, although clothing must be worn on the terrace as it lies just outside the bounds of the nudist area.
Zandvoort
Zandvoort is one of the most popular beach resorts in the Netherlands, thanks to its abundance of white, sandy dunes. The nudist area lies between poles 68 and 71, giving nude visitors a whole 3km stretch to enjoy. There are 6 beach pavilions along this stretch of beach, some of which even permit nudity for guests on the terrace. Each pavilion has its own individual rules though, so it is always best to check before you enter unclothed: These pavilions clearly state their rules, so newcomers can see them. Maribaya serves Indonesian food, Paal 69 serves ethically sourced world cuisine and Ganpati serves tasty vegetarian meals, if you fancy eating something a little different.
Het Twiske
The beach area at Het Twiske is clearly divided into sections for nudists and non-nudists. The nudist area (Baaiegatstrand) was greatly improved in time for the 2011 season after a brief period of closure. The beach has become more popular in recent years, following the improvement work. It is now safer, cleaner and more spacious than ever before. The water is relatively shallow and free from pond weed, so this is a good beach for those who are not strong swimmers. There is also a boules/pétanque court and a volleyball court on the beach, for anyone who fancies a quick game. Unfortunately there are no beach pavilions within the nudist area, although there are clothed food and drink areas within walking distance.
Amsterdamse Bos
Although it is not strictly a beach in the strictest sense of the word, there is a sunbathing meadow area set out within the Amsterdam Forest Park which has been set aside for nudists. This simple area does not have any real mod-cons, but it is a very popular place for the capital's nudist population to go during summer, when it is a great place for sunbathing. Clothing is strictly required elsewhere in the forest.
Bussloo
Bussloo is one of the largest nudist beach zones, consisting of large sunbathing meadows and smaller sandy beach areas. There are kiosks and toilets on site, as well as a proper swimming area. The water deepens slowly, so it is the ideal place for swimming.
Scheveningen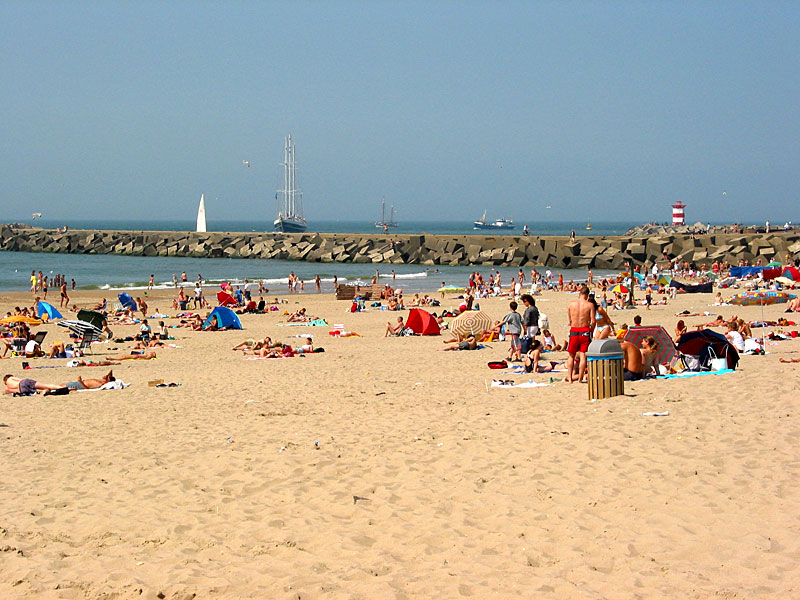 This beach in Scheveningen lies close to The Hague, and therefore gets quite busy during the summer months. The nudist area starts about 1km north of the main beach area, between poles 96.5 and 98. There are two beach pavilions catering for this area of the beach, and other sanitary facilities are also available. Beach regulations prohibit the use of any kind of recording device on this beach, in order to protect the privacy of beach users.