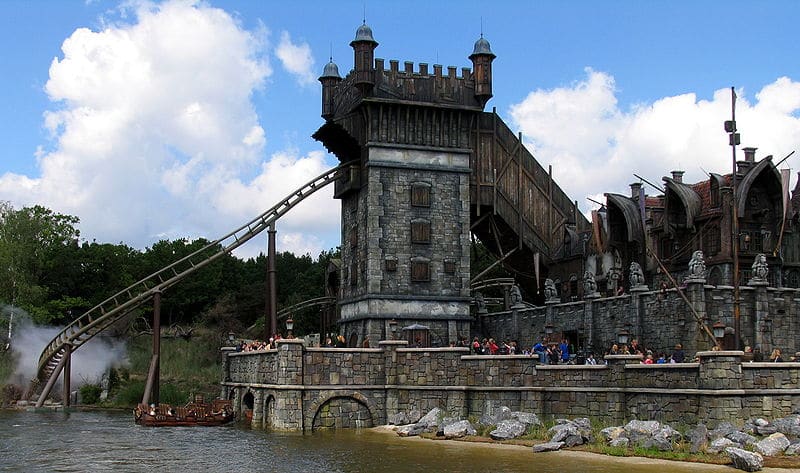 Efteling is not only the largest theme park in the Netherlands, but it also happens to be one of the oldest theme parks in the world. Situated in the town of Kaatsheuvel in Loon op Zand, the park has seen more than 100 million visitors throughout its lifetime.
Efteling had humble beginnings when it first opened to the public in 1952. The park began as a simple nature park with a playground and a special Fairy Tale Forest. Since this time, it has grown to become a major theme park which caters to both adults and children. The park features a number of cultural, nostalgic and romantic themes. Naturally, the amusement park is also home to a number of fun rides as well. As a fantasy-themed park, much of the amusements are based on folklore, fairy tales, fables, legends and myths.
Efteling Attractions
Aquanura: A new attraction in the park and is now known as the largest fountain in Europe. The fountain features four frogs that transform the lake into a water ballet. The fountain bursts in sync with accompanying lights and sounds to create a truly spectacular show.
Raveleijn: Visitors now have a chance to step inside the magical city of Raveleijn as one of the park's newest shows. Expect to see plenty of stunts with fire, special effects and water. The show is based on the beloved tale of five brothers and sisters that battled against the wicked Count Olaf Grafthart and his five-headed beast.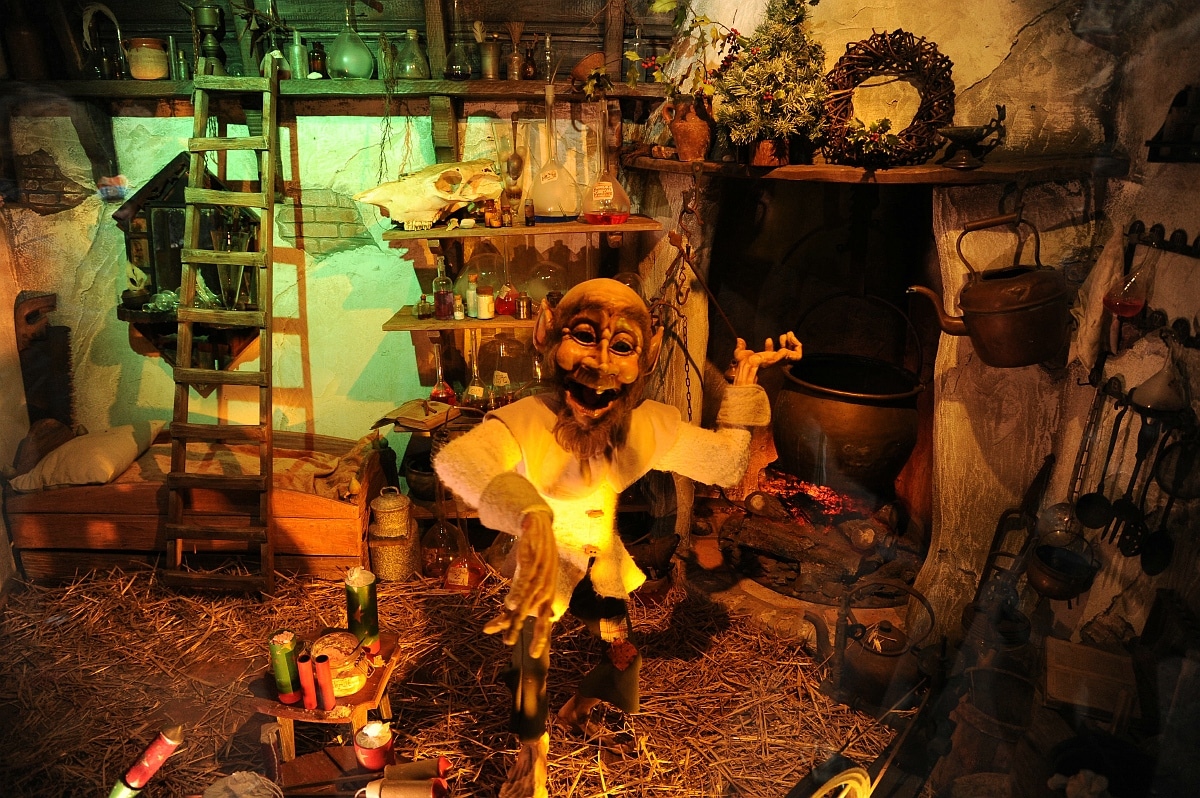 In addition to these two major attractions, there are several rides, shows and children's activities in the park. Efteling also features its own museum. During the holiday season, the park transforms into a winter wonderland complete with an ice skating rink.
Guests will also be delighted by the many live acts taking place in the middle of the park each day. From street-side bands to acrobatic Fairy Tale Forest inhabitants, there is always something new around every corner.
Park Information
Hungry park visitors can satisfy their appetites and their thirst at one of the many park restaurants on site, including a pancake house. In addition, there are several shops where visitors can purchase fun souvenirs.
Admission to the park is 32 Euros when tickets are purchased online and 34 Euros when purchased at the door. Children under the age of 4 can enter the park for free. Disabled visitors and senior citizens over the age of 60 can enjoy a 2 Euro discount on the cost of admission. Parking is 10 Euros per day and Efteling is open year round.
Efteling pictures