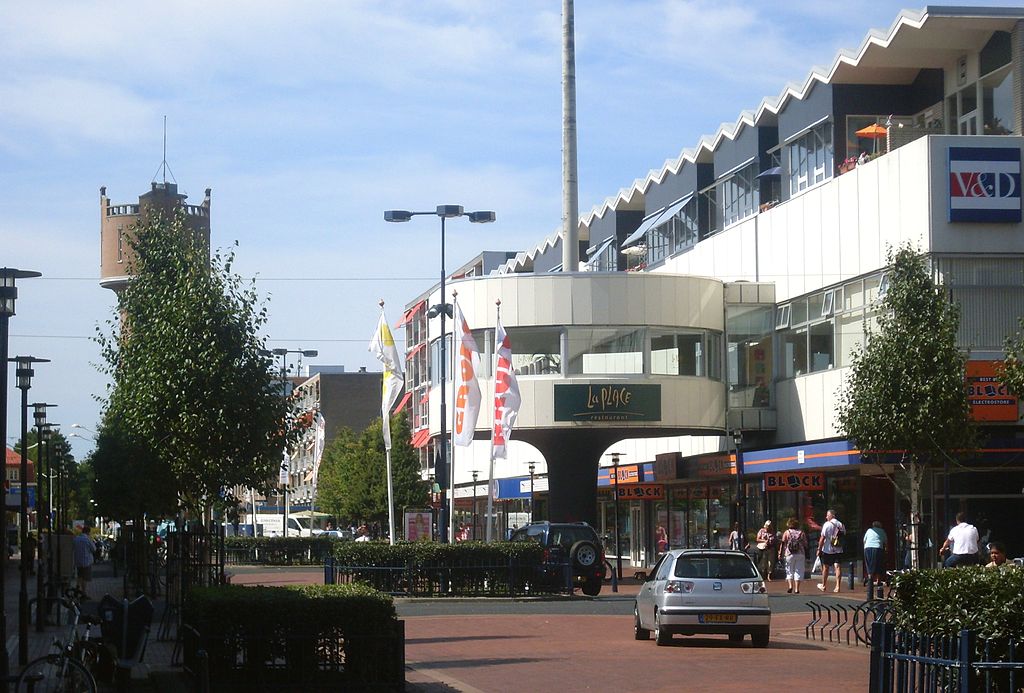 Den Helder is a town and also a municipality in the very northernmost tip of The Netherlands. It is located in the Province of North Holland. It is known as a holiday resort with good beaches, that is very popular with Dutch tourists. Den Helder is also the main base for the Dutch Royal Navy. The town has a population of around 57,000 people
History Of Den Helder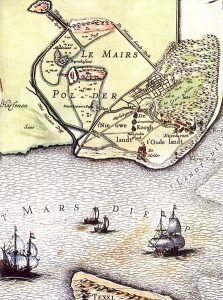 Den Helder was just a tiny hamlet, not even a village until the mid 1700's, when the promontory that it was built on was thought to make a very good harbor and it subsequently became a base for the Royal Dutch Navy. At the end of the 18th century an English and Russian army of 32,000 troops landed at Den Helder and captured the Dutch naval fleet .
They then faced the assembled Dutch and French armies in the September and October of that year and were finally beaten into retreat at Castricum and signed the Convention Of Alkmaar, before being allowed to retreat with honor from the field of battle.
Napoleon Bonaparte went to Den Helder and could immediately see the potential of the area as a sheltered navel base. He ordered that a fort should be built there and also that a dock be constructed for the maintenance of the fleet. This took 14 years to build and was finished in 1827.  At this time  a canal was also constructed to link Den Helder to Amsterdam. Although seen as a defendable naval base, the waters around Den Helder were not the best for sailing. In fact the current was so  strong between Den Helder and the island of Marsdiep that a large number of ships foundered and were lost.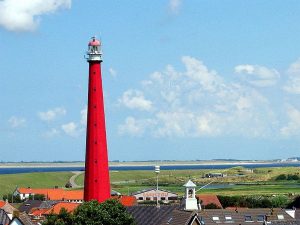 Despite all of this Den Helder became a well known port for both naval and merchant sailors alike.  Merchant ships would sail in convoy from there to trade in the far reaches of the earth. The Lighthouse was constructed at the end of the 19th century to aid ships safety. After the end of the Second World War Den Helder became the official home of the Royal Dutch Navy. Den Helder is also host to the Royal Netherlands Naval College.
After the war there was a large upsurge in the number of people coming to Denhelder and so there were a lot of new houses were built in Nieuw Den Helder. In the 60's there was again need for more housing and so the area of De Schooten was built.
Getting To And Around Den Helder
If you are flying into The Netherlands then you will arrive at Schiphol Airport. If you go to the train station that is in the airport and take the train to Amsterdam then you can change and get a direct train to Den Helder. There are also train services from Utrecht and Nijmegen. There are services from all parts of The Netherlands, as well as some international ones from Belgium, France and Germany to Amsterdam where you can change for Den Helder.
There are good bus services to and around Den Helder and to all of the villages that are in the area. If you are going to be travelling by bus in Den Helder then you will need an ov-chipcaart to pay your fare with. It is a small plastic card that can be bought from stations and topped up with credit. Then you just put you card on to the card reader at the beginning and end of your journey and it will deduct the right fare from your card. If you would like to book a taxi by telephone, you can call, Taxi Zwart Den Helder, +31 223 690 569, or, Taxi Hilverink, +31 223 622 222.
Tourism In Den Helder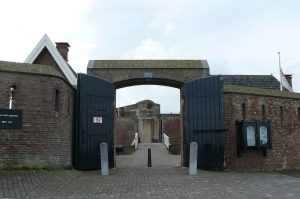 Fort Kijkduin, museum and aquarium is a fascinating journey into the history of Den Helder. They have a lot of exhibits that help you to understand the past history of the area and its naval and maritime associations. The museum also has a very interesting aquarium. The lifeboat museum is easy to reach from the town and is in walking distance. There is a lot of exhibits about rescues and life saving exploits of the past. There is also a boat to go on and  look around.
Shopping And Eating In Den Helder
Kroonepassage is a the shopping mall in Den Helder, it has an excellent range of shops, from the large national stores that you would expect to see in most Dutch towns, to the more unusual and unique stores that are locally owned and run such as small boutiques and clothes shops. There are also some good cafes at which you can get a coffee and watch the world go by. The shopping center is covered and as such is a good place to go if the weather is bad and there is plenty of parking on the roof of the center.
Da Gino is a great little Italian restaurant behind the high street. They have everything that you would expect to find in a good Italian eaterie at very fair prices. The owners are very hospitable and the food is freshly prepared and very good. The portions are generous so make sure that you have room left for one of the very tasty desserts. tVeerhuis Lands End is a restaurant serving both Dutch and Belgium food that is very popular with locals and tourists alike.
They do some great fish and seafood dishes and the overall standard of the food is excellent. The service is quick and the staff are very friendly and helpful. La Premiere is a stylish French restaurant with food to match. The food is French but with other influence and this results in some of the best food in the area. You will get a warm welcome with great food but very reasonably priced.
Den Helder is a very interesting place. With all of it's maritime history and it's unique landscape, you will be sure to have a fascinating time there.